French fulbright scholar joins design department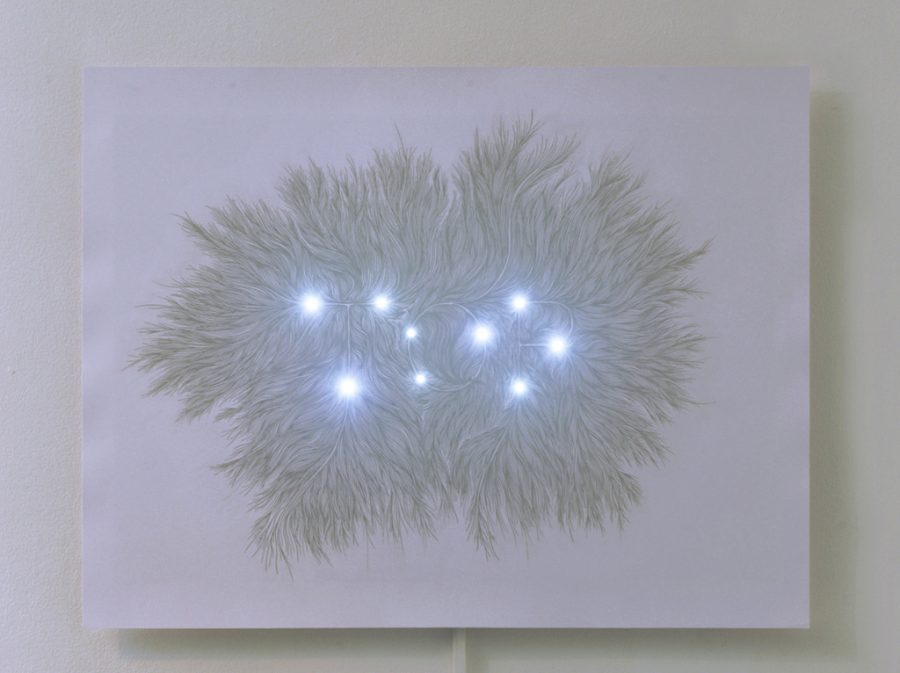 Davis Walden
October 25, 2016
Julie Morel, Fulbright scholar, is teaching students at Loyola to embrace experimentation and their own style while completing tasks in her print design and interactive design classes.
"It feels like people have no problem with mixing things which, for me, might not work, but it works (for them)," Morel said. "I'm sometimes surprised by what students come
up with."
An interdisciplinary graphic designer and artist, Morel has been teaching for 17 years.
"I like how she puts it on us to get out of it what we put into it," Christian Saucier, music industries senior, said. "Process is so important with her, which is definitely how you (do) better in anything you want to do."
According to Morel, the basis for her teachings is taking the potential in a student's graphic design work and cultivating it so that the student can better understand how to be as creative as they can, while also being able to get rid of what doesn't work. Students work on a variety of projects throughout the course and have worked on book covers and ebooks.
"You're more prepared for trying to explore every possibility you can come up [with]," Saucier said. "The only way you can find out what works best is by trying every possible combination."
Created by J. William Fulbright in 1946, the Fulbright Program awards approximately 8,000 grants annually, distilling them to students and scholars alike internationally. Fulbright focuses on sponsoring programs that incite creativity, innovation and the increase of knowledge.
"You come with all your knowledge," Morel said. "For the students, it's just a different point of view on graphic design, the way they use different designs for different things. It gives them a more international perspective in design."
Morel's own works explore the textuality of graphic design. Her work includes typography, books, drawings, installations and an online project that experiments with how people think about language.
"At Loyola, the design team is a great experience," Morel said. "Everything here is more playful, more experimental."