Letter to the Editor: Response to "Stop asking for opinion pieces"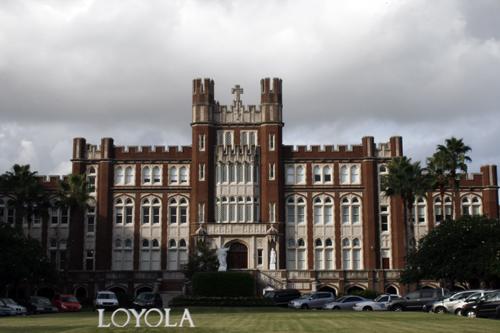 By: Osama Ayyad
Mass communication and political science sophomore
Prioritizing my responsibilities and commitments, I chose to resist my desire to contribute The Maroon this semester, but a recent letter to the editor motivated me to rethink my choice.
My dear colleagues, despite what we might perceive, the world does not revolve around us, nor does it revolve around our inability to either refuse new commitments or to fulfill the ones we make. Disregarding the motivation behind those who either ask us to fulfill a commitment or take on a new one, we should manage our expectations of one another, allowing us to better understand and develop ourselves and consistently meet expectations.
Acknowledging the discomfort felt when held accountable, we should practice courage and make a genuine attempt to fulfill our obligations or ask for help, reflecting workplace environments, which would better prepare us for employment.
While the variety of our tolerance to pressure should be considered in work relationships, we shouldn't expect others to be aware of it and remember to inform them, accepting the obligation to help them better communicate us.
Maintaining our mental, emotional, and physical well being, we must remember that our obligations are not direct physical threats to our lives, and we can choose to rest, ask others for help, or prioritize them to fit our own agendas, nothing should come at the cost of our lives.
Accepting college life as stressful and challenging, we should choose our course schedules, work and internship availabilities, and our extracurricular activities in anticipation of our abilities, recognizing our respective limits and needs. It's our responsibility to allocate time for class work, meals, sleep, hygiene, and social activities.
The majority of the Loyola New Orleans community either college students or graduates, we should all be receptive and supportive of those who have yet to be independent enough to manage their own responsibilities and commitments, but we should also give them the constructive criticism or advice necessary to help them overcome the obstacles in their paths to maturity, keeping in mind that some of us can't distinguish between performance management and harassment.
The point of this opinion piece is that we should make ourselves aware of the complexity and gravity of our commitments before we accept them, meaning time and effort necessary to accomplish the tasks relative to our capabilities and prior commitments.
Anticipating the demands of post graduation employment, we must learn how to manage our performances to meet the deadlines we agree to unless we can't, in which case we communicate our inability and ask for help.
The reality of real world employment in most cases forces those of us who have difficulty meeting the expectations we and others have set for us to sacrifice quality performances for expeditious ones, and either we learn from the challenges, adapt and overcome or we choose to avoid them in the future.
However, by constantly consenting to expectations we can't meet and not addressing our inabilities, we risk not learning anything from the very experiences we should to progress.
If we seriously want to succeed in our respective careers, we should learn the best way to operate both as part of team and independently.