Letter to the Editor: We need communicative advocacy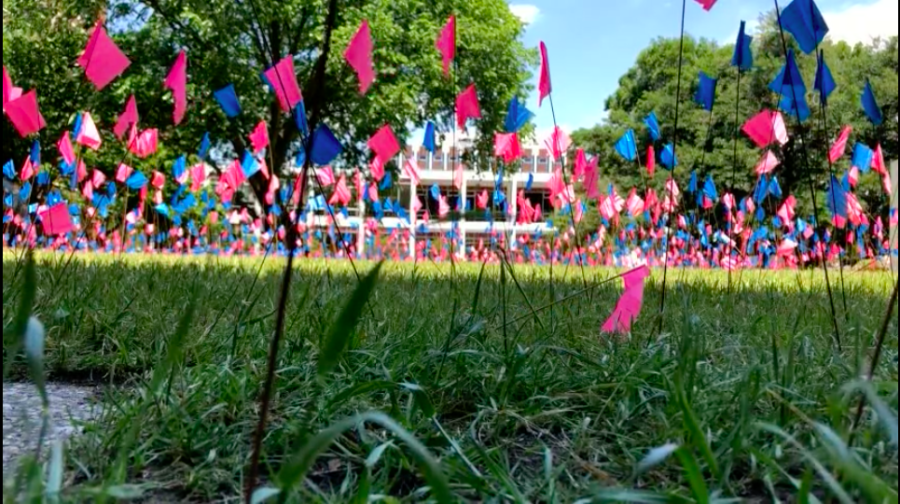 Dear Loyola Community,
On Monday of this week, the Wolf Pack for Life student organization sponsored an event called "Memorial of the Innocents." As their staff moderator, I know firsthand that the members' motivation for this event was to raise awareness of and to advocate for an end to what they encounter as the deeply disturbing reality of abortion. Our Jesuit, Catholic tradition maintains that life is a seamless garment from conception to natural death, and thus supports the impetus that motivates the mission of Wolf Pack for Life. That same tradition, however, also promotes free, open and robust dialogue around difficult topics. The Wolf Pack for Life club operates from a deep passion for nurturing and fostering respect for the value of all life. There are also many among our community whose perspectives are informed by just as passionate beliefs that should occasion the kind of dialogue in search of truth that is encouraged here.
The discord around the events this past Monday can be attributed to many things, many of which have to do with effective communication. Some of the lessons we have learned as a community follow: As a staff moderator, I have learned to engage in more thorough dialogue with the students in the clubs I moderate about the exact nature of our planned events and the consequences they may have among our Loyola community; as a university, we need to ensure that all students feel safe expressing their views and engaging in dialogue around sensitive topics; as a community, we need to communicate more often, more openly and more effectively about the issues that are important to us all; and lastly – and perhaps most importantly – we need to support each other in civil discourse and absolutely reject any form of vilification or verbal abuse from or to each other whenever we witness it. Peace in the world begins with peace in our hearts and peaceful dialogue among one another.
Here at Loyola, we want all students to feel encouraged to advocate for solutions to any issues they see hindering the fullness of human life. Monday's event has brought to the attention of the administration the need to ensure appropriate platforms for all students to engage in dialogue around any topic they wish, including those that may seem to challenge our traditional foundations. The leadership team of the university will meet this Monday in part to discuss a resolution that aligns with our Jesuit, Catholic mission and identity while addressing the desires of our diverse community for such dialogue.
Loyola has the privilege and responsibility of providing contexts in which all voices are heard in an ongoing dialogue that pursues truth. We are a uniquely spirited, passionate, generous and socially conscious community here at Loyola. We are gifted with a myriad of perspectives, each one deserving a place in the dialogue that makes us a community of learning. As we continue to pursue truth in our work, in our studies, and in our relationships with one another, may we receive the grace to patiently, reverently, and honestly regard one another in the inestimable esteem in which God holds each one of us as God's own beloved children.
Sincerely,
-Ken Weber
Interim Director of University Ministry