Editorial: How to stay afloat during exams
Last week marked the end of the first term of the semester. With exams ending and midterm grades going up, last week signified a major spike in academic pressure in many students minds. However, with the focus being centered on grades it was easy to overlook another important event that also happened last week. Last Wednesday was World Mental Health Day, and it helped draw attention to an issue that doesn't get focused on enough: self-care.
Even if you're normally on top of your game academically, midterms can leave you buried in deadlines and cramming for tests through all hours of the night. Any student who has spent a week in the library doing work until 2 AM can tell you what dozens of studies already have: sleep deprivation combined with stress is not good for mental health.
The most obvious way to combat this problem is to not let it happen. Plan things out and try to work ahead so you don't fall behind. As much as some people like to wear it as a badge of honor, there's nothing heroic or cool about staying up all night. A paper written at three in the morning while your hand is shaking from caffeine and other stimulants is not going to be your best work. Don't leave things until the last minute if you can help it.
But as much as we'd like to believe that a well planned out schedule can prevent you from falling into this cycle of sleeplessness and stress, that's not always the case. Some people work part-time. Some people have internships. Some people have athletics to focus on. Whatever the reason, it can be easy to feel like you're drowning in work at the last minute. That makes it more important than ever to focus on your own self-care during these times.
Luckily, the school has plenty of resources to turn to. The most obvious of these would be the University Counseling Center. Anyone can make an appointment, and it's free for all students. You might not think that academic stress is a valid enough reason to see a counselor, but sometimes just talking through the stress is enough to make it easier to deal with, as cliche as that might be. And with how expensive counseling is these days, you might as well take advantage of it while you can get it for free.
If you don't feel like talking to a therapist, Beau, Loyola's resident emotional support dog, is a great listener as well. Students can take him for walks or hang out with him on the first floor of the library. If you prefer the solitude, spending a few minutes in the saunas in the sports complex can help, and walking through the park is always a classic. It's important to have a plan, because exams are going to keep rolling around until we graduate.
Finals are going to be here in no time, and we advise that you don't take the extended hours and offerings of coffee and snacks as an invitation to not eat or sleep. It's time to start planning ahead now.
About the Photographer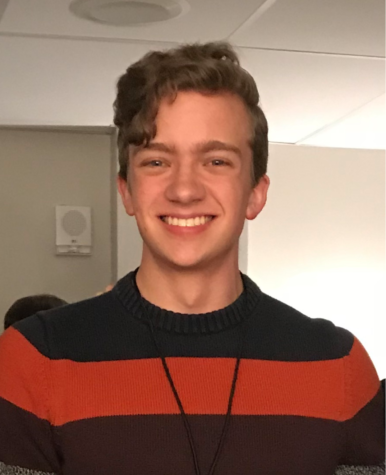 Henry Bean, Staff Writer
Henry Bean is a staff writer for The Maroon who helps produce the Maroon Minute and works on the Wolf Pack Wrap Up. He is looking forward to seeing where...