Five Female-Fronted Bands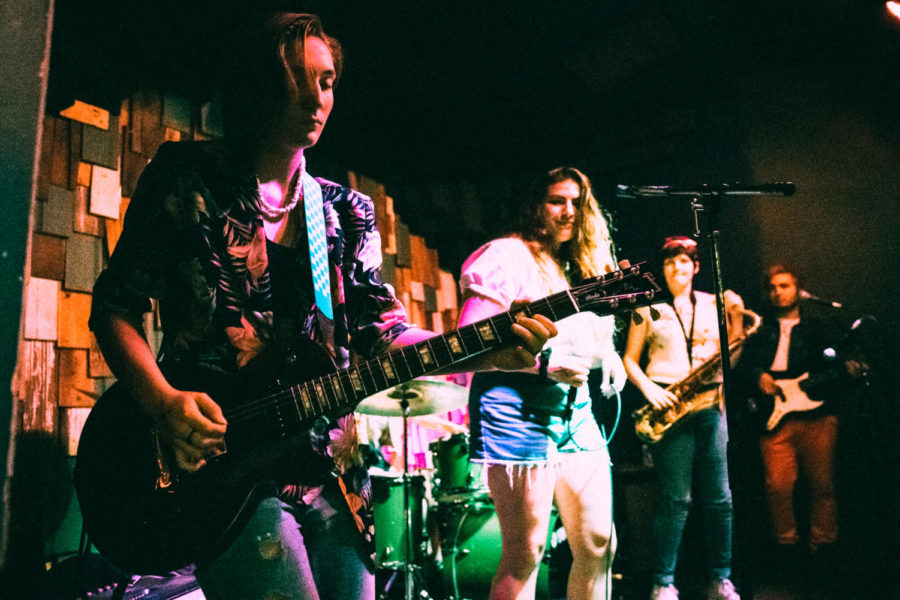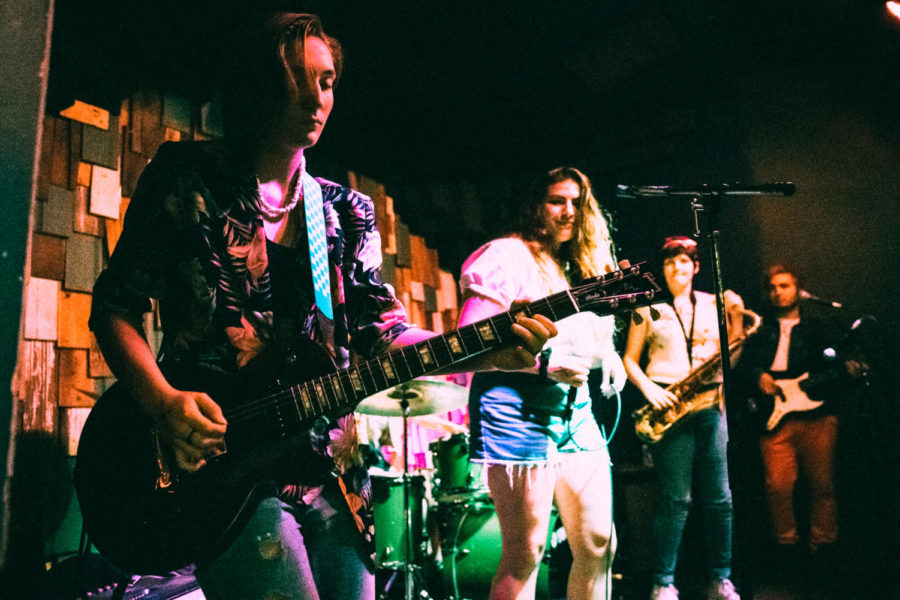 1. Goblin Marquette
Using passionate, poetic lyrics to describe specific moments of strength, heartache and struggle, Emilia DiFabrizio vocalizes heavy emotions that are emphasized and accentuated by instrumental members of Goblin Marquette. The band's combination of punk, jazz and rock styles creates an alternative-rock sound, akin to the likes of Florence and the Machine or Alabama Shakes.
Song Suggestion: TimePlaceWay, available on Spotify and Bandcamp
2. Annalise Hastings and her Revolving Cast of Characters
Anne Elise Hastings, the group's lead vocalist and folk singer, demonstrates a true "folk" sound – a sound which is communal yet personal. The ever-changing cast of band members reflects the nature of folk. Despite being a regional genre, Annalise Hastings and her Revolving Cast prove that anyone from anywhere can relate to folk music and participate in it. Simple chord progressions and Hasting's earthy, sentimental voice transcend everyday happenings into mythic tales of desire, acceptance, and identity.
Song Suggestion: Burn, available on Soundcloud
3. The Darelilies
Fusing a variety of jam, old soul and Motown (and drawing from The Grateful Dead as inspiration), the Darelillies evoke vulnerability during their performances. They awaken the roots of the soul and with their authentic, "organic" rock style. The group's combination of bass, vocals, drums, and guitar is smooth, melodious, warm and resonant. Ella Blue, the groups' lead vocalist, uses a soulful twang to gently tug at the core of listeners and dare them to reach for whatever their wild, unexplored aspirations might be.
Song Suggestion: Another Heart, available on Spotify
4. Tristin Sanders
Popular and commercial music major Tristin Sanders demonstrates powerful, invigorating vocals in all her performances with her band. Both a member of the track and field team and a music student at Loyola, Tristin's double-life is symbiotic: her ability to run enables a wide range and lung capacity for singing. Whether it's singing the national anthem at a Pelicans game, singing with a group of artists at Satchmo's or performing at the rooftop greenhouse on Earth Day, Sanders doesn't hesitate to express her creativity and emotion through her voice.
Song Suggestion: Praying for Vegas, available on Twitter @SandersTristin
5. Jenna Guidry and the Levee
Fleetwood Mac, Big Mama Thorton and Merry Clayton all inspire this roots-blues rock band lead by vocalist Jenna Guidry. Their upbeat, bluesy tempo alongside their retro-inspired imagery evokes raw feelings that only blues can express. Guidry uses a combination of soul-wrenching and guttural notes to call out to listeners in humble but melancholic ways. The combination of her vocals alongside steady-beat drums, slides and bends of electric guitar, and a walking bass allow for an emotional, spiritual experience. Many can relate to Jenna Guidry and the Levee, even if they don't have the blues.
Song Suggestion: Lone Wolf, available on jennaguidryandthelevee.com
About the Writer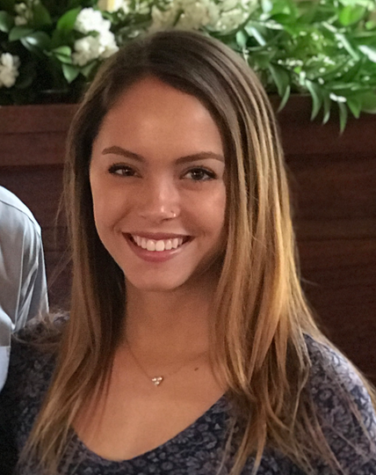 Kaylie Saidin, Opinion & Editorial Editor
I'm a senior English major with a classical studies minor. I'm currently the Opinion & Editorial Editor at the Maroon and was formerly the Life &...