Back to masks: Students readjust to pandemic restrictions
When students returned to campus this week to start the new semester, it was not the return to normalcy that many were expecting as recently as a few weeks ago. For much of the summer, students were under the impression that, with the protection of vaccines and the peace of mind that came with dropping case numbers, they would return unmasked to a semester that looked more like college did before the pandemic. Now, amidst a surge in COVID-19 cases fueled by the delta variant, Loyola has ramped back up its pandemic safety restrictions, as have the state and local governments.
One major change in Loyola's COVID-19 policies for the 2021-2022 school year is its new vaccine mandate. Patricia Murret, associate director of public affairs at Loyola, said that Loyola is adding the COVID-19 vaccine to its list of required vaccines for students because these vaccines have been proven to be safe and effective. As of Monday, August 23, the Pfizer BioNTech vaccine has even been approved by the FDA.
"Just as we have always required other vaccinations for diseases ranging from measles to meningitis, this is the best way to keep our university community healthy and safe," Murret said.
On Wednesday, August 25, President Tania Tetlow said in an email that 92% of students have received at least one shot of the COVID-19 vaccine. She also said that 90% of full-time employees and 93% of full-time faculty are vaccinated. It is unclear how many part-time employees are vaccinated against COVID-19.
Early in the summer, President Tania Tetlow had said that vaccinated students would no longer be required to wear masks on campus. However, on July 22, as the delta variant spread, it was announced that everyone would be required to wear a mask in indoor spaces on campus effective immediately. Shortly after, New Orleans Mayor LaToya Cantrell and Louisiana Governor John Bel Edwards announced citywide and statewide mask mandates as well.
"Our hope is to go back to allowing the vaccinated to learn – and particularly to teach – without masks once we get through this surge, but we will obviously adjust to whatever comes," Murret said.
In the meantime, students are getting used to the idea that the pandemic is far from over.
Musical theatre sophomore Mika Litton said that she isn't surprised by the return to a mask mandate and that students should accept it as a necessary safety step.
"I think people make it into a much bigger deal than it really is, especially because Louisiana has some of the highest cases right now," she said. "It just kind of irks me when people want to complain that we have to still keep a mask on when you should expect this."
She said that for students like her who entered Loyola at the height of the pandemic, a COVID-restricted life on campus is the only college life they've known.
For these students, non-socially distanced, entirely in-person classes are a new experience. For others, returning to the classroom full time seems to present an opportunity to get a better-rounded education.
Vocal performance junior Nora Cullinan said that while she thinks students and professors alike made the best of online classes, there were certain limitations that were impossible to work around, especially for performance arts students.
"I wouldn't say that it was the same quality of education that I had for my first normal semester, but I also don't think it was, you know, worthless. But I'll be interested to see when I go back how much I actually progressed last year," she said.
Others, like Litton, are somewhat apprehensive about losing the flexibility that hybrid classes afforded.
"I'm going to kind of miss HyFlex classes," she said, "especially when you have a sick day and you can't come to class because you have a cold or something or, God forbid, you literally have COVID."
Some are also concerned that the systems Loyola has in place to deal with positive tests on campus may not be adequate, especially now that there will be more people on campus than there were last year.
"I actually did test positive for COVID right before Thanksgiving last year," Cullinan said. "I was fully asymptomatic. I never showed any symptoms. And I know for a fact that the only place that I could have gotten it was on campus, either in class or at my job at the library."
She said that the school's contact tracers only asked her who she had been in contact with unmasked within six feet of each other for at least 15 minutes.
"By definition, that didn't include going to classes or the library, but that was all I did last semester and I still got COVID," she said. "I think they should be more transparent about their tracing because if their contact tracing isn't including overlap in in-person classes, then they're not really collecting data on where it's spreading."
In spite of her concerns, Cullinan said that she is cautiously optimistic about this semester. That caution is a sentiment shared by many students who are happy to wear masks in exchange for the opportunity to be back in the classroom and close to their friends, classmates, and professors.
"There's still some things you can do to have fun that don't involve dancing in a big group of 30 people all close together," Litton said. "I'm not really bummed at all. It's just gonna be like last year. It's not that big of a deal."
Leave a Comment
About the Contributors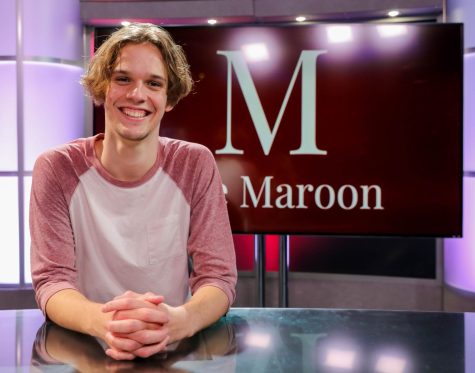 Daniel Schwalm, Senior Staff Writer
Daniel Schwalm is a senior English and mass communication double major from Dallas, Texas. This is his fourth year with The Maroon. He has previously worked...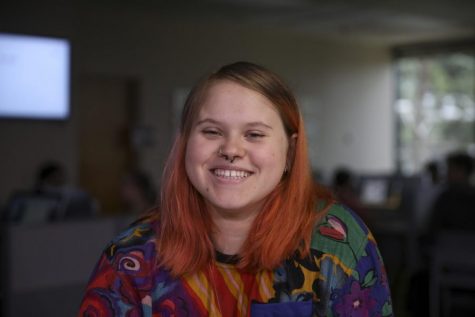 Hannah Renton, Photo Editor
Hannah Renton is a senior visual communication major and is working as Photo Editor this semester. She has previously worked as the Design Chief, Assistant...