Transit prices temporarily reduced in New Orleans
The New Orleans Regional Transit Authority introduced temporary fare reductions in July, making transportation cheaper and encouraging New Orleanians to use public transportation.
While this will improve transportation to and from campus for commuters, this price drop also allows students from other areas of the country to see New Orleans at an affordable price.
Monthly Jazzy passes will drop $10 from its previous price. There are also new passes for youth and seniors riders that can save them $60 every month.
Junior music industry major Karime Rojas-Tepepa is a frequent RTA passenger and started using the streetcar and bus service at the height of the COVID-19 pandemic.
"I'm excited for the price change and the chance to save some money," said Rojas-Tepepa. "I usually buy a day pass about three days a week, but it gets expensive," she said.
Rojas-Tepepa said that during her freshman year she worked at Cane's and wouldn't get off work until three in the morning. She said the street car drivers would see she was the only one waiting for public transit at that time.
"They would let me into the car with them while I waited for another to arrive. I've always felt safe and comfortable with RTA drivers," she said.
RTA Communications Manager Arian Randolph said the new price was fueled by the pandemic.
Randolph said the fare decrease is a response to recover lost fares and ridership from COVID-19. She said these reduced fees incentivizes new passengers to choose public transit as their go-to mode of transportation.
According to a press release from the City of New Orleans, Mayor Latoya Cantrell praised RTA for instating a youth pass for the first time, creating low-cost fare to help New Orleans youth like Loyola students get around the city safely.
The passes are now accepted on RTA buses, streetcars, and ferries, giving riders a single and accessible purchase option for all city transportation. The reduced fares are available for purchase on the GoMobile app and in person at the RTA's Canal Street facility located at 2817 Canal Street between 9 a.m. and 5 pm.
About the Contributor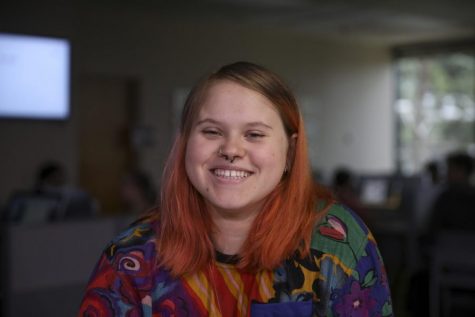 Hannah Renton, Design Chief
Hannah Renton is a junior visual communication major and is working as the Design Chief this semester. She has previously worked as the Social Media Coordinator...