Robert Pitre prepares to coach Loyola's beach volleyball team
Loyola's athletics department announced that Robert Pitre will serve as head coach of the university's varsity beach volleyball program.
The team will be the first beach volleyball team in Louisiana to compete under the National Association of Intercollegiate Athletics, but Pitre loves the sport and is ready to bring his experience and growth to the table.
"I grew up on the beach and love the sun," Pitre said. "And here's a sport that's competitive and in my favorite place."
Although volleyball started as a hobby for him, Pitre has significant experience coaching collegiate level indoor and beach volleyball.
Starting his coaching career in 2014, Pitre served as the head coach of Webfoot Juniors in Eugene, Oregon, while also working as an assistant coach for Northwestern Christian College. In 2018, he became the Director of Beach Volleyball for the Mississippi Gulf Coast Volleyball Club in Waveland, Mississippi.
Pitre has served as the assistant coach for Loyola's indoor volleyball team since 2018. He said assisting Head Coach Jesse Zabal has helped him see beyond the sport.
"I found a great balance between expectations and reality," Pitre said. "This is the overall experience of developing the person and the student-athlete."
Pitre wants to continue to advocate for loyalty and trust amongst the team on and off the court.
"Our athletes know if there's something on their mind that they need to talk about, our doors are always
open," Pitre said. "We are there for them in every aspect of their life."
Beginning in spring 2022, the beach volleyball program will compete as a club team until it officially becomes a varsity sport in 2023.
Beach volleyball is a two versus two- game, unlike the six versus six indoor version. Another difference is that the athletes have to factor in additional elements when playing outside, such as setting and controlling the ball in the wind.
Pitre explained that athletes are attracted to the sport because it is self- sufficient. Coaches are not allowed to coach players during gameplay, only during timeouts and side switches. This teaches athletes to be independent, as they have to correct themselves while in play.
Pitre said recruitment for the team will focus on finding athletes who are skilled in both indoor and beach volleyball and interested in playing both for the program's initial years. This initiative will allow incoming athletes to combine their strengths when competing with Division 1 schools.
"This plan will develop us in the indoor aspect of volleyball," Pitre said. "It makes us faster, it gives us the ability to read the game more, and creates a better overall ball control of the team."
Director of Athletics Brett Simpson is excited for Pitre's role in the development of the program.
"We are fortunate to have someone of Robbie's caliber to lead our beach volleyball program," Simpson said. "We look forward to great things from our beach program both in competition and in the classroom under Robbie's leadership."
Leave a Comment
About the Contributors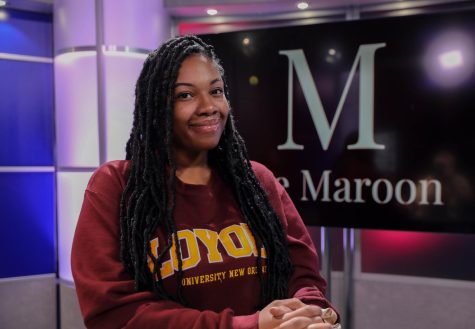 Deja Magee, Assistant Sports Editor
Deja Magee is a mass communication major with a concentration in bhroadcast journalism. She currently serves as assistant sports editor. When she's not...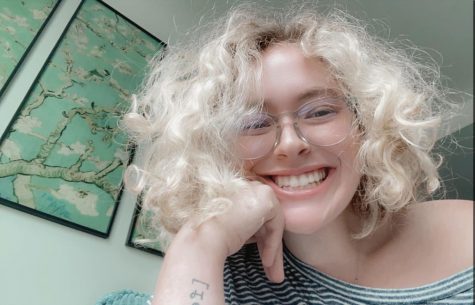 Gabrielle Korein, Photo Editor
Gabrielle Korein is a mass communication sophomore who is passionate about writing and photography. Gabrielle has spent many years as a freelance photographer...