SGA 2023-24 election results announced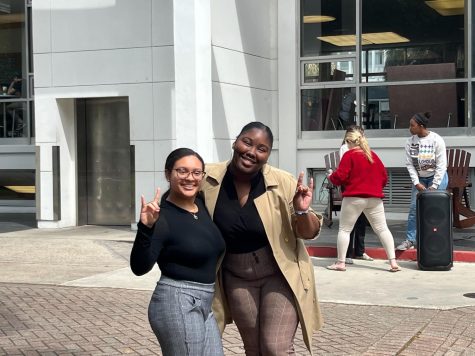 Results for the 2023 Student Government Association elections were announced today at noon in front of the Monroe Library.
Psychology junior Makayla Hawkins was elected SGA's president for the upcoming year and her running mate, political science junior Sydney Randall, was elected vice president. The pair were the only ticket on the ballot this year.
Hawkins served as chief of staff this year and has been a member of student government since she was a freshman, whereas Randalls' first year as homecoming chair was this year.
Rowan Sawyer, biology pre-health sophomore, was at the front of the senator-at-large race with 44 votes. Carson Cruse came in a close second with 43 votes, Mia Vitello received 40 votes, and Kaley Delker received 27 votes.