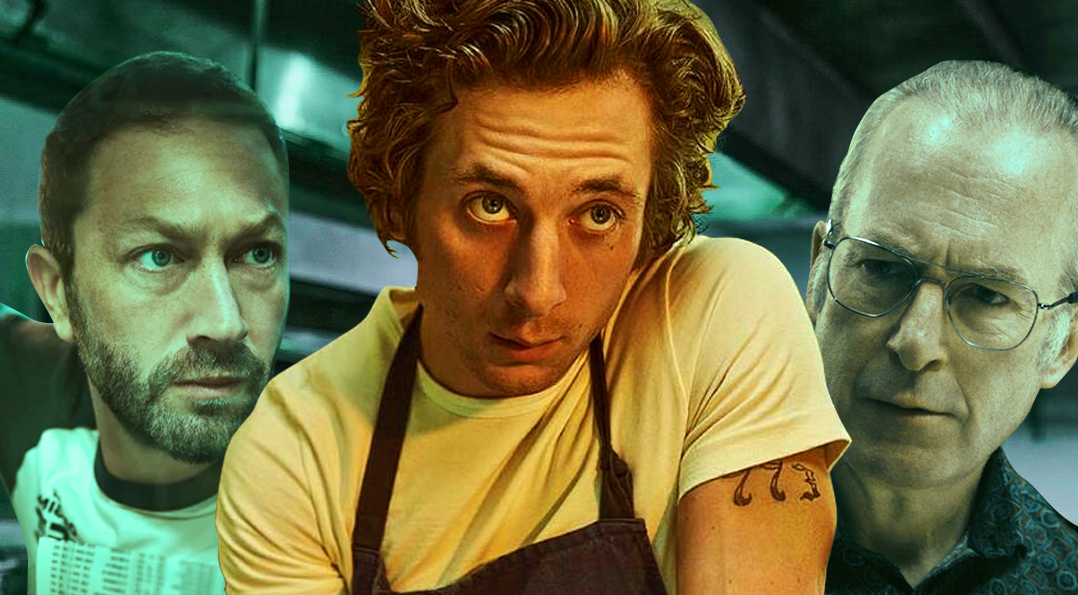 Editor's Note: This review contains spoilers for FX's first season of "The Bear"

Writer and director Christopher Storer presents audiences with a subsequent season of his critically acclaimed dramedy "The Bear".
After the impetuous death of his older brother Michael (Jon Bernthal), young and ambitiously budding chef Carmen "Carmy" Berzatto (Jeremy Allen White) grapples with the calamitous reality of having to abandon his position in the fine-dining world in order to take over the small, yet renowned, sandwich shop his late brother left him in the ever so bustling Chicago.
"The Bear" centers on Carmy as he juggles grief and loss, debt and deadlines, and of course, an erratic but charismatic kitchen crew. The initial season concludes with Carmy and company as they pull the plug on "The Original Beef" and begin preparations for "The Bear", a new and improved upscale restaurant.
Season two delves deeper into Carmy's past, as well as the intricacies and adversities of the kitchen crew. Sous-chef turned chef-de-cuisine Sydney Adamu (Ayo Edebiri) and manager Richard "Richie" Jerimovich (Ebon Moss-Bachrach) deliver promising supporting performances that amplify the series. I also found myself enamored with characters like Tina (Liza Colón-Zayas) and Marcus (Lionel Boyce), a long-time line-cook turned sous chef and a bread baker with aspirations of becoming a pastry chef.
What I liked about season two is that it slightly deviated from the central focus on Carmy and delved deeper into the circumstances of other characters. Nonetheless, it remained thematically authentic in regard to Carmy's trauma and coping mechanisms by means of flashback.
In episode six, "Fishes", the audience gets a glimpse of Carmy's family dynamic accompanied by a conjecture of his constant panic attacks and bouts of derealization. The guest performances in this episode were so swift yet satisfying that I won't even name the actors, you'll have to witness the diverting dysfunction of the Berzatto family yourself.
In terms of technicality, "The Bear" is unlike any series I've seen. The use of camera angles, sound mixing, editing, and even the mise-en-scene evokes emotions that range from exuberance to angst and everything in between. In fact, the series has a Culinary Producer (who happens to be Storer's sister, Courtney). A seasoned chef herself, Storer's role is far from a cakewalk. Her work consists of training and teaching the actors to cook, developing dishes and fictitious menus, and even providing the scriptwriters with journals of her culinary creativity. "The Bear" wouldn't be as esteemed a series were it not for Storer's genius. "What's unique about 'The Bear' is that the food feels like a character in and of itself, because it's reflecting on all these people and their journeys," Storer said.
While the Emmys have been postponed to January 2024 in consequence of the WGA and SAG-AFTRA strikes, the Television Academy granted "The Bear" 13 nominations including Outstanding Comedy Series, Directing for a Comedy, Lead Actor in a Comedy, and others.
Though I can see how it has comedic undertones and satirical concepts, I'm surprised it fell under the comedy category for awards season. Then again, I can't complain as it would've been a tight match in the Drama category with contenders like "Succession" and "The Last of Us". It's evident that "The Bear" prospers and progresses with each season, making me eager for more.
"The Bear: Season 2" is now available on Hulu.