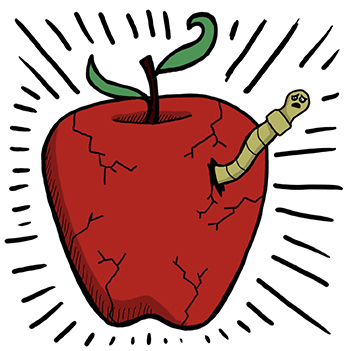 We stand at a time in our history when education is continuously targeted and teachers are being stripped of the ability to properly educate students. The teacher education program at Loyola is actively failing to ensure that students understand the program and adequately prepare them for graduation and for teaching as a career.
The right-wing media and political machines have been targeting teachers for the better part of ten years, blaming them for a whole host of fantastical issues that Republicans conjure up as scare tactics. They blame teachers and the school system for being "woke" when they choose to teach the truth of America's history. They ban AP courses for mentioning gender expression and gender identity when every serious and honest psychologist says that gender is a spectrum. Through a slew of homophobic, transphobic, racist, and revisionist laws, the Republican Party has sought to squeeze out any facts present in the school system, which they falsely accuse of being wrong or "indoctrination" effectively revising history to suit their own agenda.
Here in Louisiana, with the upcoming gubernatorial election, the leading candidate Jeff Landry has taken an offensive stance against teachers who believe that we should teach the truth in schools. Spewing racist, sexist, homophobic, and transphobic rhetoric into the echo chamber of the Louisiana Republicans, Landry has made clear that if he wins the election this November he will make a crusade against honest education his highest priority.
Teachers continuously face issue after issue, including underpay, lack of respect for their profession, lack of tangible or monetary support for school and school supplies from state and local governments, and as mentioned before the massive right wing misinformation campaign and their labeling of teachers as villains and honest education as villainy.
Teachers need support more than ever, and students who strive to be educators of future generations need support from their institutions more than ever. Yet, Loyola is failing to support its students enrolled in the teacher education program.
Through failed communication, properly preparing students for required programs and exams, and failing to provide diverse schools for these future educators to fulfill their teacher residency requirements.
Students within this program have also taken notice of the flaws within course offerings, and the way it is organized because of its size. But Loyola, as a Jesuit institution, needs to hold itself to a higher standard in regards to providing for students involved in the teacher education program. It is unacceptable that a school founded, funded, and run by the Jesuits is failing its student teachers in so many ways. In the centuries long Jesuit history, one of the greatest positive effects they've had is the world-class education they provide at hundreds of secondary schools and collegiate institutions across dozens of countries and six continents.
One of the main tenets of their educational philosophy is Cura Personalis – care for the whole person. It is through this that Jesuit education strives to not just prepare students to be the best in the world, but that students are prepared to be the best for the world. It is through this philosophy centered around creating well-rounded, compassionate, and intelligent people who strive to make a difference in the world, that Jesuit education has stood at such a high bar for as long as it has.
Becoming a teacher is a noble pursuit, and is a profession that is one of the most tangible ways to make a difference in the world. Loyola needs to do more to fulfill its mission in regards to educating its student teachers, in the courses and opportunities they provide. Loyola needs to ensure that their student teachers are prepared to not only be the best in the world, but the best for the world.