AIDS drama takes center stage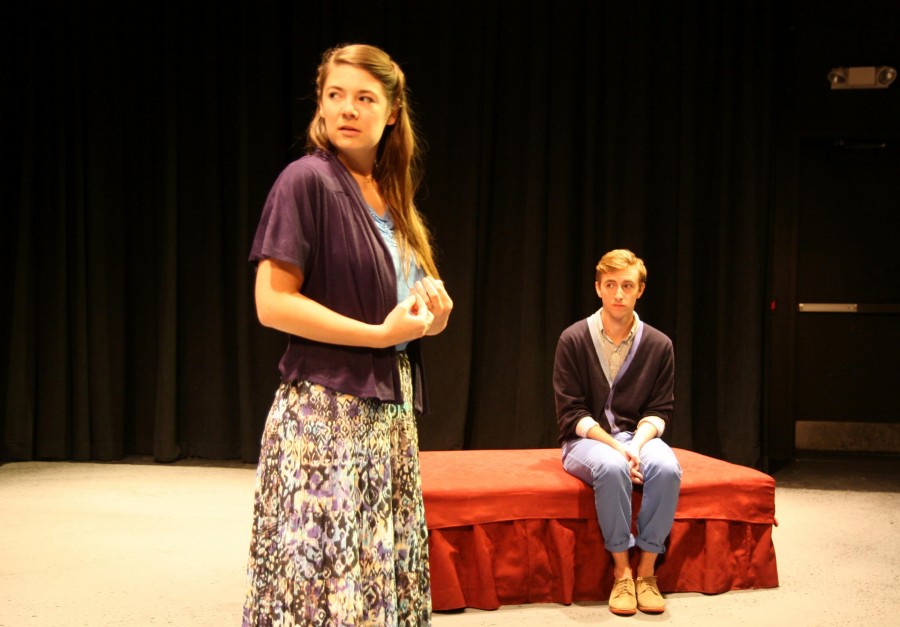 ALEX KENNON
September 26, 2013
The theatre department's season begins tonight with the opening of playwright Lee Blessing's true-to-life AIDS drama, "Patient A".
"Patient A" is directed by C. Patrick Gendusa, extraordinary professor of theatre arts and public relations coordinator, and it tells the true story of Kimberly Bergalis, who was diagnosed with AIDS in 1990 after contracting the virus from her dentist during oral surgery.
Gendusa said the message of "Patient A" is an important one, because the New Orleans area currently ranks third nationally in new HIV cases and because there is still no cure for the deadly virus.
The case of Bergalis was the first known instance of a patient contracting AIDS from a medical professional and garnered a great deal of media attention. Bergalis, played by theatre arts senior Natalie Jones, was a heterosexual who had never taken IV drugs.
Jones said that since the play is based on true events, a level of intensity is added to the story.
"There's a certain pressure that comes with taking on the role of a real person," Jones said. "I want to do her story justice."
Gendusa says that while rehearsals are going well, it has been difficult for him to relive the loss of close friends who died during the height of the AIDS epidemic.
"My very best friend and soul mate was also one of the first heterosexual women to die from AIDS publicly," Gendusa said. "It was a very sad journey and there are many parallels between her story and Kimberly's."
He said it has also been a challenge to educate his young cast on what a horrifying time it was.
Joining Jones in the cast of only three actors is mass communication and theatre arts senior Blaine Simon as Matthew. According to Simon, Matthew is not based on one person, but represents the thousands of gay men who suffered from the AIDS epidemic that received considerably less sympathy and media coverage than Bergalis.
Simon said that Blessing incorporated the character of Matthew, because he felt it was unfair to the gay community to simply spotlight Bergalis' story.
"He realized that there were millions of other people who were affected by this virus and wanted to show respect to them," Simon said.
English senior Austin Broussard portrays Blessing, a manifestation of the playwright into his own drama.
"It's been a continual process of discovery about this character, because he's the playwright," Broussard said.
Broussard said that Blessing became acquainted with Bergalis before she died from her illness.
"He met her a couple of months before she passed away because of AIDS complications," Broussard said. "He talked to her parents and her friends, and from that created her story."
Gendusa said that one of the goals of the play is to spread awareness of AIDS.
"Let's get the dialogue going again," Gendusa said. "Let's not stop educating until we find a cure."
Alex Kennon can be reached at [email protected]