Column: Office hours are for more than advising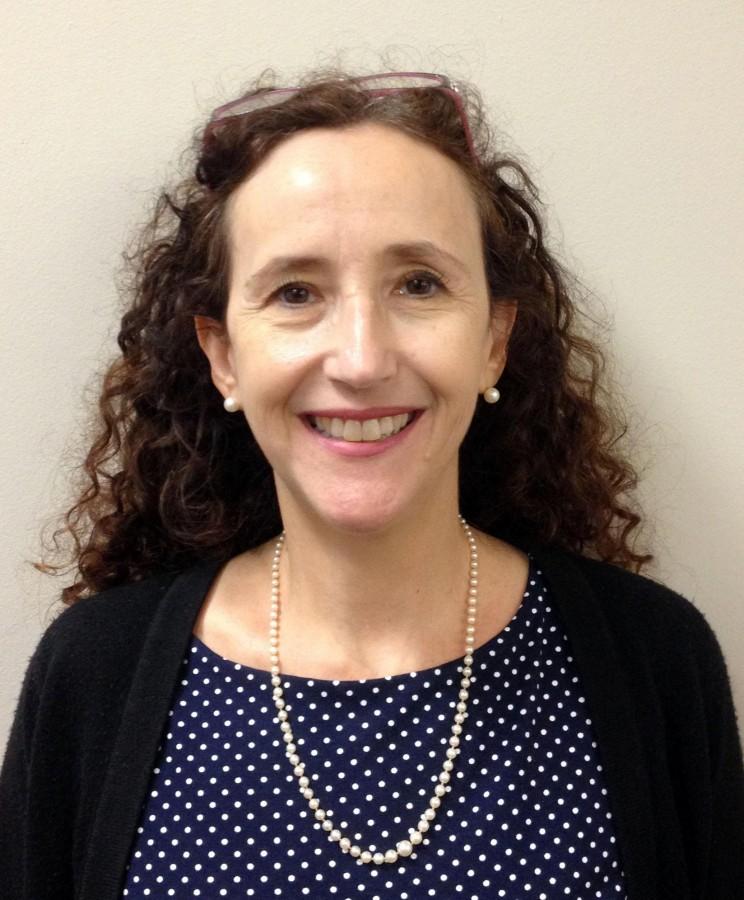 NAOMI YAVNEH
September 24, 2013
Even after all these years, I remember my first time vividly.
The professor was young, slight and sandy-haired, not exactly a heart-throb, but kind of cute in a rumpled oxford cloth and chinos, nerdy sort of way.
I knocked on the door, trepidatious, with my spiel all prepared: "I'm in your American Social History precept," I got ready to stammer. The wooden door opened. "Oh, hey, Naomi! Nice to see you! Come in!" I was a freshman at Princeton and it was my first visit to office hours.
Since that day, I have spent a lot of time in office hours, with professors I have loved and those I have feared. I remember one comment from an Italian professor at UC Berkeley: "I just read your paper and I was shocked to discover that you are actually incredibly smart." I have also had a lot of students come see me – some scared, some ready to do battle over a grade, some wanting the Smarties I usually keep on my desk – and I have spent other office hours alone, all by myself, unvisited.
So why should you take advantage of office hours? They are not just about your grade, although that is certainly a good time and place to approach your professor about a grade that confused or surprised you, or – more importantly – to discuss what it is you misunderstood or didn't grasp that led you to that unfortunate grade. But, they also provide a good time and place to get to know your professors, who are generally a pretty interesting, and interested, group of people.
Certainly we are often very good at explaining a point in the reading that was confusing, or why your answer on the test was incomplete. We can also recommend further areas for exploration, or other sources, if you find a topic compelling.
Just about all of us have been to grad school, so we can talk about that experience and its benefits and down-sides; we're also good, often, at helping navigate some of your larger academic, or, for that matter, non-academic, concerns. We've met a lot of homesick students and been homesick students; maybe we're homesick now! and heard about or had our own troublesome roommates, and encountered some pretty wild situations.
And please! Don't hide from us when something goes wrong. We can direct you to resources, and we can be understanding and work out a plan when you've been in the hospital or maybe just fallen behind or had too much New Orleans.
Finally, if we know you, we can write letters of recommendation that go far beyond the rote that is sometimes the standard at institutions where classes of 100 students or more are common. Having sat on highly competitive scholarship committees, I can assure you: having someone who can give specific and first-hand evidence of your strengths and weaknesses makes a huge difference.
But don't get me wrong: we are not just a bunch of counselors. Our faculty are not just great teachers, they are also great researchers. You as a student are fortunate to be taught by experts who genuinely welcome questions and conversations from folks interested in their fields.
So Professor Salmon of languages and cultures can explain the difference between the verbs "ser" and "esse,," but she can also help you understand how the plurinationalism of the Bolivian constitution of 2009 was empowering to the indigenous population of that country.
Professor Eskine of psychology can discuss with you whether to take developmental psychology before abnormal psychology, as well as how our everyday embodied experiences shape our cognitive architecture.
Professor Bloch of economics will happily argue with you about libertarian economic policies, and possibly invite you to publish with him – even if the two of you disagree!
The point is, some brilliant brains are there for the picking, if you only seize the readily available opportunity.
But it's not all about us and our genius. Faculty get a lot from engaging with you, and I can't tell you how much I've learned from my students.
In fact, working with – or, to be Ignatian, being for and with students – is the best part of my job. And it's not just because, having written so many recommendations to medical school, I know I will be taken care of in my old age.
As Honors director, and therefore adviser to every student in the program, I get to work closely with over 200 students, each of whom brings his or her own unique insights, perspectives and experiences. It is a privilege to watch, and to try to help, my students grow over four years and beyond, finding their paths and figuring out their way to be compassionate, intelligent, articulate and engaged college graduates and citizens for and with others.
You might have noticed, as you walk to the library, that Loyola is a community that "cherishes cura personalis." That is, as an institution and as individuals, we care about each other not as chemists or sociologists, but as whole people who study chemistry or sociology or music industry studies.
Your professors want to get to know you, so come see us; invite us to your performances or Quidditch matches or the discussion on Syria you helped organize. Challenge us to beat you at quiz bowl, but watch out for Dr. Cotton's encyclopedic knowledge. Remember the words of "High School Musical" (sappy but eternally stuck in your head until the next millennium): "We're all in this together."
And what, you might ask, was the conclusion of my first visit to office hours? I had come to discuss the paper option for the midterm. I ended up choosing the paper, and thus having my first exposure to feminist historiography. I ended up, many years later, as the president of the Society for the Study of Early Modern Women.
And although I never took another course with Professor Wilentz, I ran into him from time to time over four years, on campus or at one of the local hangouts.
The daughter of a friend of mine recently took – and loved – American Social History and I was pleased to hear it was still great, and that Professor Willentz was still holding office hours.
Naomi Yavneh Klos, Ph.D., is a professor of languages and cultures, the first full-time Director of the University Honors Program and the mother of five Loyola students, among others