Loyola Under Review
Students react to the preliminary program review released by the Presidential Advisory Group on Aug. 11
After the Presidential Advisory Group released a preliminary review of more than 200 academic and non-academic programs on Aug. 11, many programs were left questioning their future financial stability.
The review was divided into four categories: invest, maintain, reduce university funding and under review for discontinuance. These categories are specifically in regards to funding provided by the university, according to Marc Manganaro, vice president for academic affairs.
The Presidential Advisory Group consists of all university vice presidents, one college dean, one representative from the faculty and staff senates, one representative from each college, one member of the Board of Trustees and the student government president.
Lucie Lapovsky, Ph.D., an experienced higher education finance consultant, was hired to work with the Presidential Advisory Group to provide recommendations for the university's long-term financial sustainability.
Manganaro is confident that these reviews will contribute to Loyola becoming a stronger institution.
"These reviews will provide opportunities for program directors to be very innovative with ideas on how things could be done differently in their departments," Manganaro said.
Program leaders may respond to the advisory group's preliminary review and make a case to change the placement of their program. A final review will be issued Sept. 1. These review recommendations will then go to University President the Rev. Kevin Wildes, S.J. for review before presenting a finalized decision at the Board of Trustees meeting in December.
Transforming Loyola 2020 is the strategic plan driving all financial decisions to guarantee that Loyola continues to offer an outstanding Jesuit education for many years to come.
Manganaro stressed that "under review for discontinuance" means that they are specifically under review for financial discontinuance, not necessarily being shut down and that no final decisions have been made.
All academic programs under review for discontinuance will undergo an additional review by the Standing Council for Academic Planning.
Leslie Parr, Ph.D., former director of the Center for the Study of New Orleans, is hopeful that CSNO will survive with some university funding although it is in the "under review for discontinuance" category.
"I am confident that the CSNO could continue to enhance Loyola's reputation and its connection to the city. The CSNO is also a perfect vehicle for advancing the university's new strategic goal 'to cultivate a learning-centered community…infused by the cultures and traditions of New Orleans,'" Parr said.
Caitlyn Cordano, theatre junior, said that the department is growing even though cuts were made last year.
"The theater arts program being under review for discontinuance is a bit of a shock to me, but at the same time not a complete surprise because we did have budget cuts not long ago," Cordano said.
Cordano believes that the Loyola theater community would come together to save the department if it came down to it.
Music industry studies is one of the 16 programs currently designated for additional investment.
Sanford Hinderlie, professor of music, said that music industry studies has received funding for two new programs prior to the program reviews happening now.
With this funding, the department changed its name to film and music industry studies to expand beyond music and teach broader entertainment courses.
"We have about 70 new students enrolled in the new program for this fall. New Orleans is a hub for live music and film, and these two majors are feeding that industry," Hinderlie said.
Manganaro said that the Advisory Board is navigating the challenges of a new dynamic education.
"Ultimately, really, this whole process is about establishing an equilibrium for the university to ensure the success of our students, current and future," Manganaro said.
About the Writer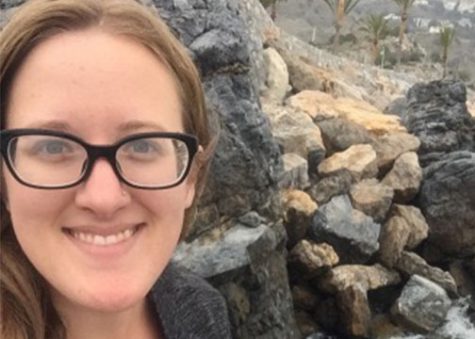 Jessica Molina, News Editor
Jessica is a mass communication senior with a concentration in public relations and a double major in Spanish language and culture. After working as a...