The Gentry Era for Pelicans off to a rough start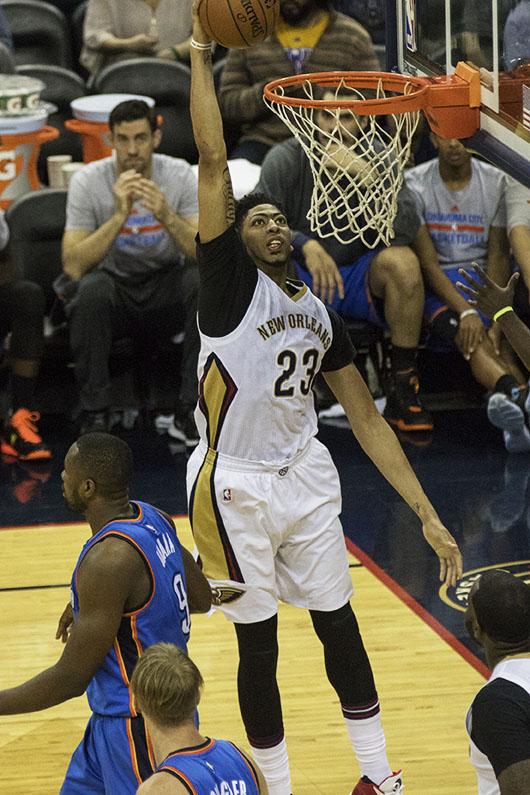 After reaching the first round of the playoffs last season and acquiring a new head coach, the New Orleans Pelicans were expected to live up to some pretty lofty expectations.
The Pelicans' postseason hopes are bleak at best as they remain 4.5 games behind the Utah Jazz who currently hold the eight seed in the Western Conference. It's been a disappointing season thus far as the Pelicans remain last in the Southwest Division and three spots behind the eighth seed.
The Pelicans were given one of the most difficult schedules to start off the season as they lost 11 of their first 12 games. The team was riddled with injuries as they were without Alexis Ajinca, Norris Cole, Quincy Pondexter, Omer Asik and Tyreke Evans. However, the Pelicans finally started to get things going after they defeated the San Antonio Spurs, ending a six-game losing streak. Despite the Pelicans slight progress they only managed to finish 2015 with a 10-22 record.
Many of the early season struggles were due to players trying to adjust to Coach Gentry's new up-tempo offense.
"Wins are hard to come by in this league. In 27 years of being in this league I never had a bad win," Gentry said. Wins have certainly been hard to come by for the Pelicans this season.
Things only got worse for Pelicans fans as it was announced that Pondexter and Evans would miss the rest of the season. Pondexter did not play at all this season, but Evans managed to play in 25 games averaging 15.2 points and a team-high 6.6 assists per game.
Despite the Pelican's struggles the team's future still remains bright. Pelican's All-Star, Anthony Davis continues to put up career numbers for the Pelicans as he leads the team in scoring and rebounding averaging 24 points per game to go along with 10.3 rebounds.
Davis recently set a career high and a franchise high with 59 points and 20 rebounds in a win against the Detroit Pistons on Feb. 27. Davis joins Shaquille O'Neal and Chris Webber as the only players to have a 50+ point and 20+ rebound game since 1983-84.
Following a win against the Oklahoma City Thunder on Feb. 25, Davis said he was optimistic for the rest of the season.
"It is a good win for us and it gives us a lot of confidence to keep doing the same thing we've been doing post All-Star break," Davis said.
Additionally, Ryan Anderson is having one of the best seasons of his career as he is second on the team in scoring with 16.6 points per game to go along with 5.8 rebounds while coming off the bench.
"I've done it all. I can come off the bench. Just put me in and I'll be ready to go," Anderson said.
The Pelicans currently stand at (23-35) on the season and have 24 remaining regular-season games.