Harry Connick, Jr. to speak at graduation
Harry Connick, Jr., musician and entertainer, will speak at Loyola's commencement ceremony this year, the university announced in a press release March 7.
Connick, who attended Loyola for a semester, will receive an honorary doctorate of music degree at the ceremony Saturday, May 21 at the Mercedes-Benz Superdome.
"It's a great honor for me—one that I've spent a lot of time thinking about," Connick told The Maroon in an email.
Connick said that his relationship with the university began early, and that his favorite memory of Loyola was taking piano lessons here in his childhood.
"Loyola has always been a part of my life," Connick said. "I didn't spend much time at Loyola—barely one semester—but I fondly remember my time there."
In his campus email announcing Connick's appearance, the Rev. Kevin Wildes, S.J., university president, said he sees Connick as a qualified and exciting speaker.
"Given Harry's fascinating personal story and astounding international career, we know that our students welcome his advice and insights as they 'go forth and set the world on fire,'" Wildes said in the email.
Graduating seniors may hear Connick echo this St. Ignatius Loyola quote, a graduation favorite, in his commencement address, as the singer was educated by Jesuits both at Jesuit High School and Loyola.
Connick cited the Jesuits as a great personal and philanthropic influence.
"The Jesuits are strong believers in charity and helping others. They work hard to communicate this to their students. I was lucky to have studied with many great teachers at Jesuit and Loyola," Connick said.
Though Connick has expressed his excitement about coming to Loyola, students have had mixed reactions.
Adam Gerber, music industry studies senior, believes the university should be worried about other issues than its commencement speaker.
"I just think it's hard to get excited about a commencement speaker while the school is facing so many challenges," Gerber said. "The whole thing seems like window dressing, trying to spruce up deeper structural flaws with window dressing."
Others, like Francesca Vaccaro, chemistry senior, are excited for Connick to speak, but hope to ensure diversity in Loyola's choice of speaker.
"My mom is excited; my sister is excited. Honestly, they may be a bit more excited than me, but it is exciting to have someone who is well-known. I just wish that in the future, they would have a woman speaker, since it seems to have been a while," Vaccaro said.
Loyola has not had a female commencement speaker since 2008.
Despite these concerns, Connick said he doesn't take his position at commencement lightly.
"Please know how excited I am to be able to speak to the 2016 graduating class. I take the responsibility seriously and I'm absolutely thrilled to have been invited," Connick said.
About the Writer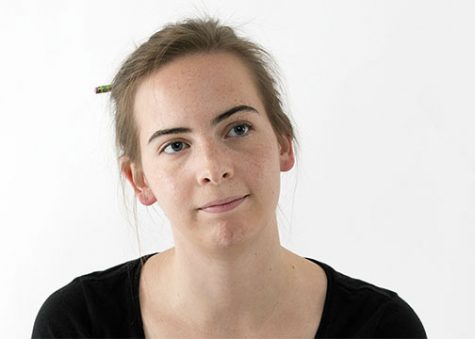 Colleen Dulle, Religion Editor
Colleen is a French and mass communication double-major with a concentration in journalism, minoring in Catholic studies and medieval studies.  Before...