Recruitment practices divide Loyola's Greek community
Despite shared values and similar community efforts, recruitment processes among Loyola's Interfraternity Council, National Pan-Hellenic Council and Panhellenic Association differ, with the Panhellenic Association adhering to more structured recruitment guidelines than their male and National Pan-Hellenic Council counterparts.
According to Caitlin Dobson, Loyola's assistant director of student involvement and fraternity and sorority life, Panhellenic Association rules allow sororities under that umbrella to hold a more or less structured recruitment based on a sorority's needs. Many Panhellenic Association sororities, however, including those at Loyola, have traditionally opted for a fully structured recruitment with timed rounds during which potential new members interact with members of
each sorority.
Laura Huber, Panhellenic Association president, said through the structured recruitment, women have the opportunity to meet with each of the four Panhellenic sororities over four days and are paired with a chapter based on a mutual selection process.
Unlike Loyola's Panhellenic Association sororities, Interfraternity Council fraternities have a less structured recruitment, with each fraternity holding separate events for interested students to meet current members and learn more about what membership entails.
"It affords our potential new members the opportunity to interact with and get to know members in a relaxed, comfortable environment," Dobson said.
Similar to Interfraternity Council recruitment, the historically black National Pan-Hellenic Council fraternities and sororities offer engagement opportunities for potential new members through small meet-and-greets and other events that are unique to each chapter. Raven Evans, council president, said each chapter has a unique member intake process, but that there are not significant differences between the fraternities and sororities.
Colin Mausler, Interfraternity Council vice president for recruitment and marketing, said the Department of Student Involvement was completely removed from the fraternity recruitment process this year.
"This was the first semester where the Interfraternity Council has run an informal recruitment process, so we will be looking for ways to improve in the coming semesters," Mausler said.
Despite the freedom granted to these chapters, some fraternity members feel they would benefit from formality.
"I think sorority recruitment at Loyola mimics typical recruitment, so the sororities get a lot more out of the process because [potential new members] get to see all the sororities. The fraternities don't put emphasis on visiting all fraternities," said Ethan Wallace, popular and commercial music junior and recruitment chair for Pi Kappa Phi fraternity. "I think the rules and the layout we are given by IFC, we make it work, but I think the structure in the future could be a bit more layed out and a bit more formal."
Wallace said the Interfraternity Council should emphasize the collective Greek community more by offering mandatory information sessions about fraternity life leading up to recruitment.
Dani Leal, digital film senior and recruitment chair for Theta Phi Alpha, suggests the opposite for Panhellenic Association sororities.
"I think sorority recruitment makes sense in a lot of ways because it gives an equal opportunity between each of the chapters here at Loyola," Leal said. "But I also think it is an extremely strange and rather superficial practice in itself."
Leal thinks time-limited rounds make it difficult to assess whether a woman could benefit a chapter and whether the chapter would
benefit her.
She said the Panhellenic Association should implement more casual rounds prior to formal recruitment, so chapter members have a better sense of where and how potential new members would fit.
According to Dobson, recruitment practices for each group of Greek organizations adhere to guidelines set forth by their national councils, "all of which have different needs, rules and regulations."
"This is not unique to Loyola, as colleges and universities with multiple governing councils provide different recruitment and membership intake structures, as well," Dobson said.
Loyola has three governing bodies for Greek organizations. The Interfraternity Council includes two local organizations, Beggars and Sigma Alpha Kappa, and two North-American Interfraternity Conference organizations, Pi Kappa Phi and Phi Kappa Psi. The National Pan-Hellenic Council encompasses the five historically black fraternities and sororities on Loyola's campus: Alpha Kappa Alpha Sorority, Inc.; Alpha Phi Alpha Fraternity, Inc.; Delta Sigma Theta Sorority, Inc.; Kappa Alpha Psi Fraternity, Inc. and Zeta Phi Beta Sorority, Inc. The Panhellenic Association governs Loyola's four National Panhellenic Conference sororities: Alpha Chi Omega, Delta Gamma, Gamma Phi Beta and Theta Phi Alpha.
"Ultimately, the structure of recruitment is up to the chapters who make up the council," Dobson said.
Dobson said council recruitment rules are not permanent. The rules are reviewed by each council every year and may change to comply with new national council rules or based on local council opinion.
"An example of a change that was made this year [to the Panhellenic Association] is the reduction of the recruitment budgets," Huber said. "This was done in order to ensure recruitment focuses more on values based conversation rather than budgeting more money for decorations or outfits, which is a practice that was presented by the National Panhellenic Conference to collegiate councils."
"We are able to learn from previous new members about what they enjoyed and what they thought could have been done better throughout each process,"
Dobson said.
With student backing, Leal and Wallace's suggestions may be possible, but it is unclear how much local opinion influences panhellenic policies.
About the Writer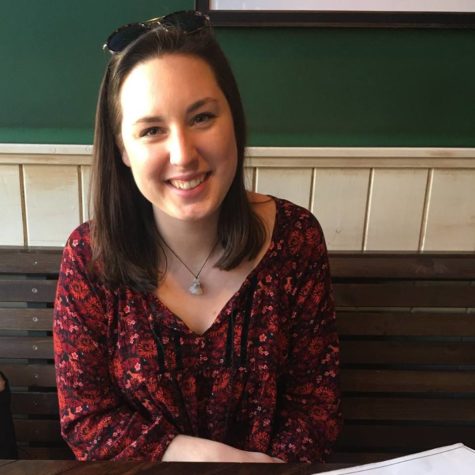 India Yarborough, Senior Staff Writer
India is a senior mass communication major, sociology minor from Columbus, Mississippi. She has served as news editor and a contributing writer for The...