Honors students explore different faiths
Hang on for a minute...we're trying to find some more stories you might like.
Loyola honors students have the opportunity to explore different religions through a first-year program administered by the university.
All first-year honors students are required to participate in the 1-credit Ignatian Colloquium class. For the course, students are required to attend and reflect upon a religious service that is different from ones they may usually attend.
The program was added to Loyola's honors curriculum fall of 2013 to help meet the essential characteristics of a Jesuit honors program.
Participation in the intellectual and spiritual life of the university, engaging with the community, embracing diversity and being people for and with others are all part of the program.
Naomi Yavneh, director of the University Honors Program, said that it does not matter which faith or service students choose, as long as it is not a service they would traditionally attend.
"Some students who are not Catholic will go to the 9 p.m. Ignatius Chapel service or the Mass of the Holy Spirit," Yavneh said.
Cierra Johnson, English writing freshman, attended a Shabbat service at Touro Synagogue. She says she enjoyed the singing and peacefulness of the ceremony and how welcoming it was.
"It was different from my own church services because it was conducted almost entirely in Hebrew, but that did not distract me from how peaceful it felt,"
As someone who identifies as Catholic, she says there was much more singing than at the Catholic Masses she usually attends.
Alex Hernandez, math and economics freshman, chose to attend the New Orleans Zen Temple in Mid City. He says he most enjoyed sitting on the zafus (small pillows), which are used in Zen meditation.
"I enjoyed the atmosphere of everyone being at peace with themselves and that it gave off a very positive vibe in the room. It was definitely something I wont forget and I would be very interested in doing again," Hernandez said.
About the Writer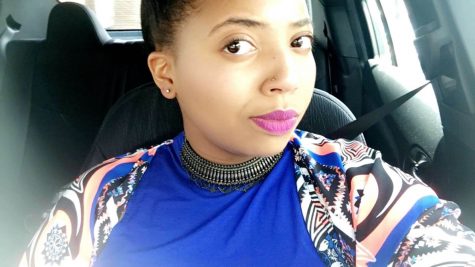 Chasity Pugh, Social Media Producer for Facebook and Instagram
Chasity is a mass communication major with a concentration in journalism and minor in African American studies. Prior to serving as Social Media Producer for...