Men's and women's basketball teams make history as they travel to national tournament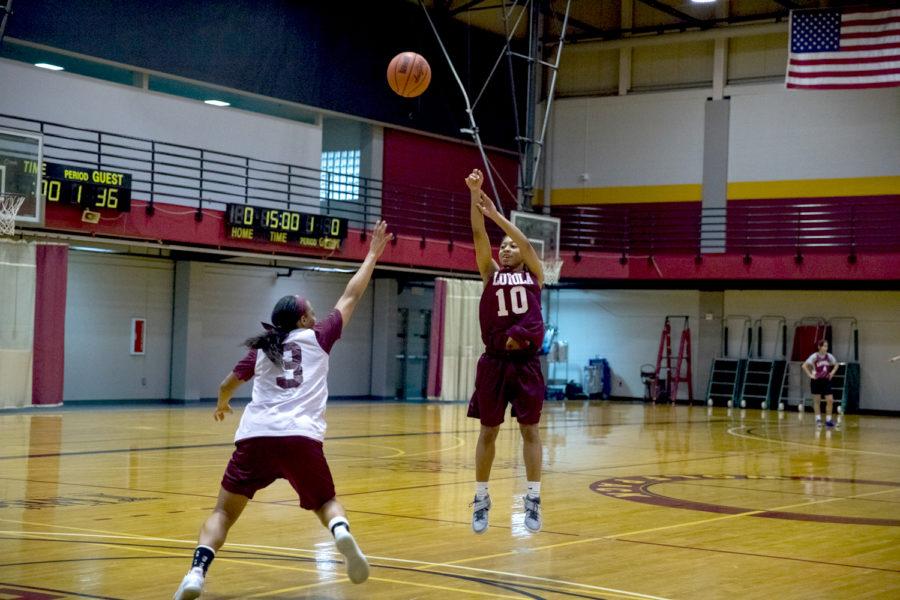 For the first time in the school's history, both Loyola's men and women's basketball teams are headed to the National Association of Intercollegiate Athletics national tournament together.
This ends a 71-year drought for the men's team, as they will go into the tournament as the number eight seed.
The women, ranked number six, will make their fourth consecutive national appearance in a historic season of their own — with Kellie Kennedy solidifying herself as Loyola's winningest head coach and senior forward Meghan Temple becoming the first player in program history to surpass 1000 points and 1000 rebounds.
The women's team will take on the number three seed Montana State University-Northern Skylights on Thursday, March 16 at 9:00 p.m. at the Rimrock Auto Arena at Metrapark in Billings, Montana.
The men's team will face the defending tournament champion and number one seed William Penn University Statesman on Wednesday, March 15 at 8:15 p.m. at the Municipal Auditorium-Gymnasium in Kansas City, Missouri.
Brett Simpson, Loyola's athletic director, said that having both men and women's teams travel to represent the Wolf Pack at nationals is a well-deserved opportunity.
"It is indeed historic, but not unexpected. Our women's basketball program has had sustained excellence in the classroom and on the court with Coach Kennedy leading us to seven appearances in the NAIA national tournament," Simpson said. "We've been close in the past, and I'm happy that we were able to break through in just Coach Hollowell's third season."
Stacy Hollowell stepped into the men's head coaching position in 2013 after starting as an assistant coach in 2010, leading this year's team to a 22-9 regular season record, which is tied for the second most wins in the program's history.
"I was surprised to hear that this was the first time that both programs had qualified for the national tournament," Hollowell said. "Hopefully we are able to make some noise in the tournament and build some notoriety as a team that is a perennial national contender."
In his three years as head coach, Hollowell's win total has progressed 14, 17 and 22 in the 2014-2015, 2015-2016 and current season, respectively.
Kellie Kennedy, head coach since 2008, has led the women's team to seven national tournament appearances in nine years, earning the Southern States Athletic Conference regular season title and becoming the winningest coach in Loyola's history this season.
"Winning the regular season title was our automatic bid to that tournament," Kennedy said. "It's that time of the year. I just think we have to be driven and stay focused and stay in the moment."
Kennedy enters this tournament with 195 total wins at Loyola, more than any other coach in Wolf Pack history. The women's team enters the tournament at the number six seed, after breaking the program record for regular season wins with 25 and five loses.
While both teams have had different outcomes leading to this first shared national tournament, senior players on the men and women's teams have been recognized as key components for both squads.
Finishing the regular season in the top 40 of nine statistical categories in the nation, business senior and combination-guard and forward Johnny Griffin Jr. was named Conference Defensive Player of the Year, 1st Team All-Conference and is sixth in rebounds and blocks in program history — despite only transferring from Chicago State University last season.
Griffin Jr. sat amongst his teammates and coaches last week as they heard the announcement that they were slotted in the tournament, meaning a historic chance for the team in his last year of college basketball.
"We were waiting to see, waiting, not knowing if we were going to make it or not. I felt like it was the best feeling ever, you know," Griffin Jr. said. "It was one of our goals that we wanted to accomplish before the season started. Knowing that we can go there and have a shot at winning a national championship means everything."
Griffin Jr. and his teammates will match up against the number one seeded William Penn Statesmen, who coach Hollowell said will be a tough match up. The Statesmen are led by a number of Division I transfers and are first in the country in scoring and rebounding.
After becoming the first player in Loyola women's history to score 1000 points and gain 1000 rebounds, Meghan Temple, mass communication senior and forward, falls inside the top 25 in six major statistical categories, while making 1st Team All-Conference, to name a few.
Temple has been a team leader and an integral part of Kennedy's squad for four years. Returning to the national tournament for her final time as a senior, Temple said that keeping the team mentality is the path to success.
"In order to get a win, we just need to stick together and be uplifting to one another," Temple said. "We need to play how we know how to play, don't play down to anybody's level or take anybody for granted, but also be very confident in ourselves and know that we have the potential to go all the way."
Temple was one of nine members of the team to earn recognition from the conference and believes that their opponent, Montana State-Northern, is a favorable matchup if the little things can be done on the court.
"The past couple of years, we watched them (Montana State-Northern) play. They're beatable," Temple said. "We just have to do the little things on defense that will lead to big things on offense, so if we can take care of those things, I feel like we'll get the job done, and we'll make a great run in Nationals."
While Temple and the women's team are no strangers to the national stage, Kennedy believes that having the men's team qualify as well is a positive for both programs.
"It's great that we have both the men's and women's programs participating in the national tournament at that level," Kennedy said. "That's what we're trying to do; we're trying to win championships. We're trying to get to that level nationally and make a statement and be somebody to contend with there, as well, and do that consistently.
Going forward, Simpson believes that ending the men's national tournament drought and continuing the women's national expectations is a feat for Loyola as a whole, regardless of the final score.
"Potential student athletes desire the opportunity to display their talents on the biggest stage," Simpson said. "Qualifying for national championships only solidify Loyola as a great choice for student athletes to pursue their academic and athletic dreams."
Caroline Gonzalez and Seán Brennan contributed to this report.
About the Writers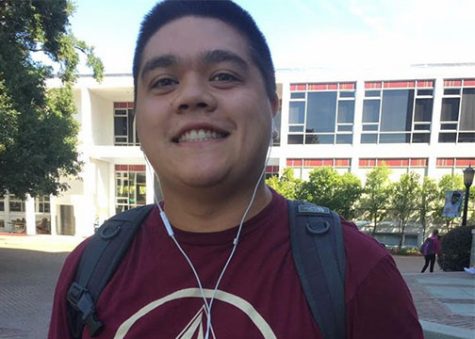 Brian Wollitz, Sports Editor
Brian Wollitz is a junior at Loyola studying mass communication with a focus in journalism and a minor in music industry studies. Outside of the Maroon,...