Editorial: Seniors disappointed in lack of celebrations
Graduation is coming up soon, but for the class of 2017, it doesn't feel like much of a celebration.
Over the last four years, the senior class traditions have been quietly phased out. The words "100th Night" and "Loup Garou" are foreign to underclassmen and are quickly fading memories for the rest of us. Even this year's senior gift hardly lives up to its name.
For those needing some context, 100th Night was a seniors-only blowout party that took place on the 100th day of school. In 2015, after "alcohol-related issues," the Office of Co-Curricular Programs (now called Student Involvement) turned 100th Night into "100th Day," which featured cupcake decorating in the One Loyola room and a discounted Orleans Room lunch, because nothing says "Congratulations!" like a coupon for Catfish Friday.
To ease the blow, secret society 1540 (which has also been eerily silent this year) hosted a "92nd Night" event where they covered $500 worth of beer at Bruno's for the seniors.
Loup Garou, while not a senior tradition, used to be an annual concert where the university brought in a big-name performer for Loyola students to see at a discounted price. It was canceled in 2014 and then reinstated as a biennial event in 2015. The seniors couldn't wait to see who would play this year for one of our final feats at Loyola, but when April arrived, we realized that like 100th Night/Day, it just wasn't happening, and no one had bothered to tell us.
Up until Monday, it seemed like we might not even have a graduation speaker, because the announcement is usually made in February or early March.
Even the senior gift, which is branded as when the senior class comes together to give back to Loyola in a unique way, doesn't include togetherness at all. This year, it's a "you choose" gift. Each senior will choose where in the university their money should go. Whereas alumni from past years could return to campus to see the mark their class made, the class of 2017 will fade from memory just like the traditions of recent years.
So, Loyola Administration, Office of Student Involvement and even 1540, we know you don't owe us anything. We came here to get an education, and we've gotten it. But we're still disappointed that you've phased out so many of the events that were going to make our senior year special.
We hope that as the school rebuilds its finances, you'll be able to reinstate some of these traditions — and if more cuts have to be made, we hope Maroon and Gold isn't the next to go.
About the Writer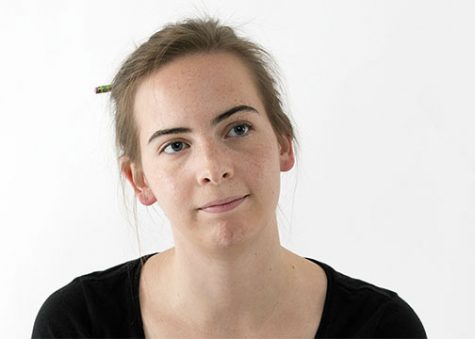 Colleen Dulle, Religion Editor
Colleen is a French and mass communication double-major with a concentration in journalism, minoring in Catholic studies and medieval studies.  Before...