Sports briefs 9/22
Jc Canicosa
September 20, 2017
Men's golf makes history in Atlanta golf tournament
Earlier this week, Philip Nijoka, business analytics junior, became the first medalist in Wolf Pack men's golf history after shooting a program record 135 (-7) at the Savannah College of Art and Design Atlanta Invitational. Nijoka's record-setting round placed him at the top spot at the tournament. The team collectively also scored a 285 on Tuesday, which marked the lowest round score in the school's history. The record-setting performance placed the team 5th overall in the tournament.
The volleyball team bounces back with shutout win after winless road trip
The volleyball team went 0-2 after traveling to Alabama last weekend where they faced off against the University of Mobile Rams and Faulkner University Eagles. Despite some close contests, they dropped both games but bounced back on Monday after sweeping the Talladega College Tornadoes in The Den, improving their overall record to 6-7. The next three games will be at home, starting with a match against the Brewton-Parker College Barons on Sept. 22.

Swim team officially kicks off season on Sept. 29
The swim team will travel to Baton Rouge next weekend to face off against LSU and Tulane in their first meet of the season. Entering just their second season since Loyola established a swim program, the team will look to keep making strides of improvement, especially in their national ranking. Unfortunately for fans of the sport, the swim team does not have a home meet scheduled until Oct. 27.

About the Writer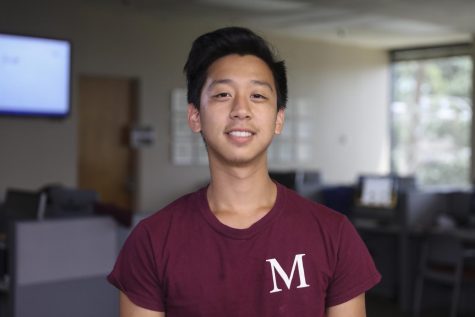 Jc Canicosa, Op-Ed Editor
JC Canicosa is the Op-Ed Editor for the Maroon and a senior at Loyola. He has also served as the Sports Editor, Breaking News reporter, Foreign Correspondent...