Louisiana Senate looks to ban abortion after 15 weeks
While controversy over an anti-abortion display has ignited a debate this week here at Loyola, critical decisions about the legality of abortion in the state have been made by the Louisiana State Senate.
On April 24, the Louisiana Senate voted 31-3 to ban abortions in the state after 15 weeks. If upheld, this would be one of the most highly regulated laws on abortion in the U.S.
However, there is a condition that this law's longevity depends upon.
When Mississippi passed the same 15-week abortion ban bill, the state's lone abortion clinic objected to the law and filed a lawsuit. The ban was then put on hold by a federal court in Mississippi and will remain on hold until the court rules on the matter.
Because of this, the Louisiana Senate is waiting on the Mississippi court to see if the ban will be enacted in their state . Gov. John Bel Edwards says he is leaning towards signing the bill.
Sean Cain, political science professor, said that the expensive costs of the Mississippi court battle is why Louisiana is waiting on Mississippi's move.
"They're trying to save money because Mississippi has to pay for the costs of the case," Cain said.
Cain believes that the same thing happening in Mississippi would occur if Louisiana were to put the law into action.
"If the law went into effect immediately, Louisiana would likely be sued immediately" he said.
Sen. John Milkovich, D-Shreveport, who authored the bill, called it "a great step forward for us to protect babies after 15 weeks when the abortions are absolutely brutal."
Some states have 20-week bans restricting abortion, but a ban after 15 weeks proposed by Mississippi and Louisiana would be a first.
Katherine Klein, equality advocacy coordinator for the American Civil Liberties Union of Mississippi, told the Chicago Tribune that "the 15-week marker has no bearing in science. It's just completely unfounded and a court has never upheld anything under the 20-week viability marker."
The U.S. Supreme Court landmark 1973 decision Roe v. Wade legalized abortions in the U.S., but state legislatures have the ability to create restrictive laws. Cain says that restrictive abortion laws "uphold Roe, while at the same time chipping away at it." he said.
Provisions in Louisiana law would allow the state to immediately ban abortions if the U.S. Supreme Court ever overturned the landmark 1973 Roe v. Wade decision.
About the Writer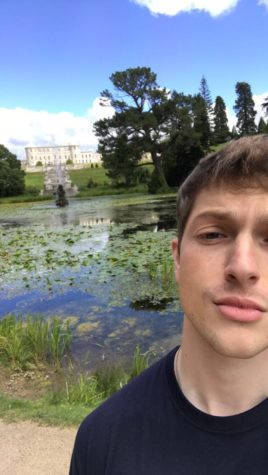 Miles Rouen, Worldview Editor
Miles Rouen is a senior at Loyola from New Orleans. Passionate about writing for both print and broadcast, he started at the Maroon as a reporter for the...