Samantha Conway retires from gymnastics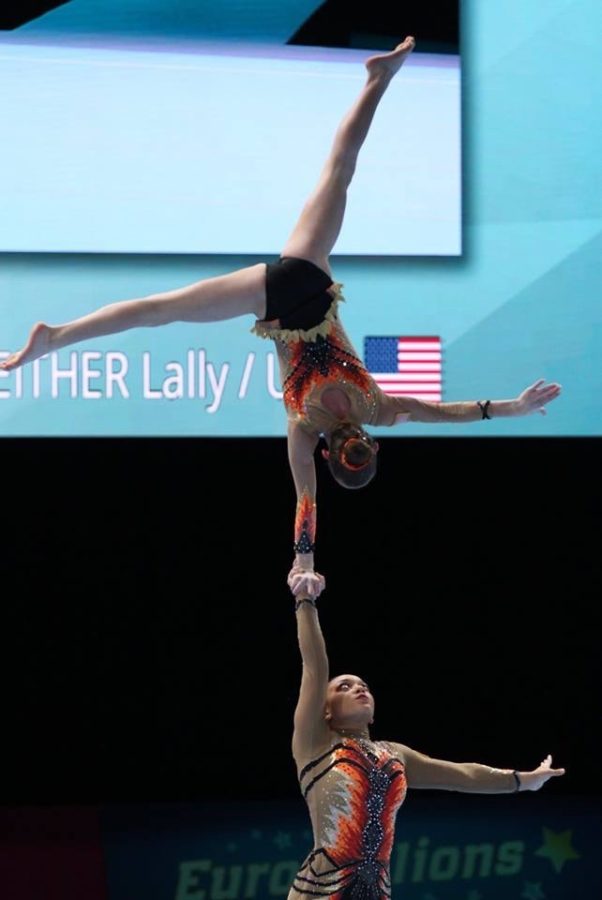 Political science freshman Sam Conway is leaving the sport she has been involved in since she was two years old. Conway says her family is what got her started.
"My sister was a gymnast, and my mom needed a place for me to get all of my energy out," Conway said.
Conway said she will miss the connections with coaches and teammates most.
"I've been coached by the same individuals since I was a toddler," Conway said. "I've lived my whole life in the same place with the same people. My coaches and teammates have shaped me into the person I am today, and I consider them family."
Conway spent three years on the acrobatic gymnastics junior 13-19 national team competing in the women's pairs.
"I'm completely satisfied with my career as a gymnast, and I have no regrets," Conway said. "I truly feel that all of the hardships, the work, the sweat, the tears, and everything in between was completely worth it."
Conway is a three-time national champion with her current partner. The pair also came in first in the Rzeszow International Acro Cup in 2016. However, her career was not without setbacks.
"Because acrobatic gymnastics is a partner sport, one of the most challenging aspects is working with someone who is not as committed," Conway said.
Conway said her partner at the time quit two weeks before national championships.
"When you work towards a goal with your partner for years, it's a hard pill to swallow when someone you trust leaves the partnership unexpectedly," Conway said.
Conway said she trains about 25 hours a week.
She said she is still coaching at her gym, Crescent City Gymnastics, and plans to stay involved in gymnastics despite no longer being an active competitor.
"Gymnastics has been a part of my life for so long, I couldn't completely walk away," Conway said. "I plan to continue coaching and maybe applying to become a judge at competitions."
Conway's gymnastics career played a part of her choosing to attend Loyola.
"Both of my sisters went to Loyola, and I wanted to stay close to home to continue gymnastics. Going to Loyola just felt like a natural transition for me," Conway said.
Conway credited the athletic challenge was a big part of why she stayed in the sport.
"I continued doing gymnastics for so long because I love that it pushes me to be the best athlete that I can be," Conway said. "My coaches are constantly pushing me to be better and challenging me to reach my full potential inside and outside of the gym."
Conway said during the practice for the Acro World Age Group Competition in Antwerp, Belgium she would practice six days a week, including two days when she would double practice. The practices were three-hour sessions.
"Missing weeks of school at a time for competition was difficult, but it's just a part of the sport, and I always found a way to make it work," Conway said. "This year was a little more difficult because it was a worldsyear, but my teachers have been super understanding and have really worked with my hectic schedule.
Conway already has plans on what to do with the extra time she will gain from retiring from active competition. In addition to coaching at the gym, Conway said she has an internship at a law firm in North Carolina lined up for the summer.
"The extra free time will also give me time to travel and take trips with my friends and family over the summer," Conway said.
About the Writer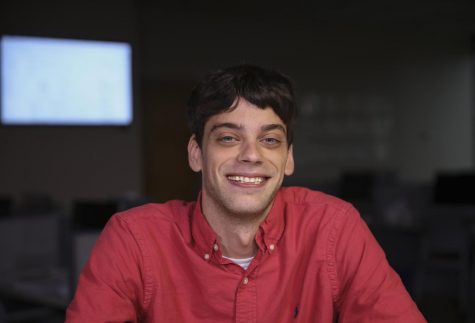 Andrew Lang, Design Chief
Andrew Lang is a mass communication senior and is serving as design chief. He's previously worked as a copy editor, sports editor, staff writer and staff...