Five Best Off Campus Study Spots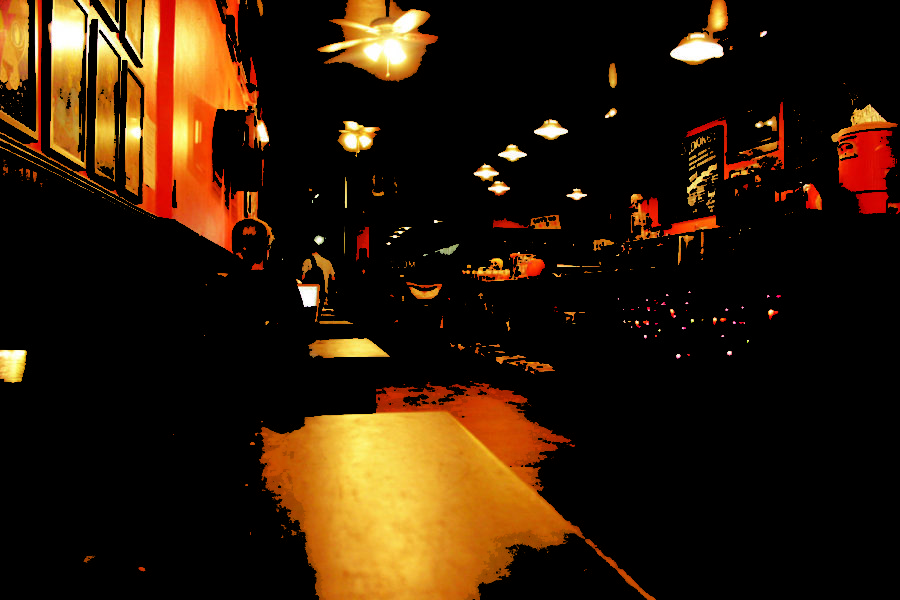 Loyola's campus offers a variety of study spots for students to use, whether it's your dorm, Starbucks or the library. However, over time, going to these same places can become bland. With the stale, fluorescent lighting and frigid air conditioning, the campus spots are not always ideal.
Luckily for us, we live in a beautiful area of New Orleans. Uptown has many great local coffee shops and cafes that are perfect for switching up your environment and possibly finding a new favorite study space. These five local spots have their own unique vibe and are all either a quick walk, bike or streetcar ride from campus.
Zotz Cafe (Oak Street)
Hours: 7 a.m.-1 a.m.
Zotz Cafe is a small but unique coffee shop. It is open until 1 a.m. – perfect for night owls. The vibe of the cafe is artsy and hipster. Each wall is covered with an art form such as oil paintings, photographs and even shots of beloved celebrities. A personal favorite art piece of mine is the bathroom murals of skeletons dancing and playing games. On top of all the decor, Zotz has ample seating so there is no worrying about finding a private spot to focus. As for the actual coffee, it's tasty. They have a large selection of beverages – but if you are going later in the night, don't expect much when it comes to food besides a few pastries and muffins. The staff members are friendly and helpful. Overall, Zotz has to be my favorite cafe for its late hours, friendly vibe and a playlist that never disappoints.
French Truck Coffee (Dryades Street)
Hours: 6:30 a.m.-6 p.m.
Though French Truck Coffee is a little farther from campus (nine stops on the streetcar), it is well worth the trip. For being more of a "chain" coffee shop, French Truck has a local feel, unlike many bigger coffee chains. The place itself is impossible to miss – it's an old house painted a vibrant yellow that stands out among the more subdued houses. The inside is modern with a rustic feel. There is a good amount of seating for both larger groups or the solo studier. To have the best study experience, I recommend stopping by in the morning, when it's quiet and not busy yet. French Truck also has fresh local pastries for sale in the mornings, but don't worry if you can't show up until later – they always have a full breakfast and lunch menu available. On the coffee side of things, this has to be my favorite. The NOLA iced coffee was delicious – I would go back just to get more. Finally, the shop's playlist is 10/10.
Mojo Coffee House (Freret Street)
Hours: 6 a.m.-11 p.m.
Mojo is perhaps the closest and most popular among students on this list. Many Loyola students know about this cafe just up the street on Freret. The best part of Mojo is how festive they get. When I visited during the Halloween season, every inch of the cafe was decked out with spider webs, skulls and fake spiders. There isn't as much seating as most of it is shared tables, but this aspect does give the space a cozy vibe. To find a private spot, your best bet is to visit later in the evening when the crowd starts slowing down. This might mean you miss out on the sandwich menu due to limited supplies, but Mojo always has some local pastries and a large tea and coffee menu. They roast their own coffee so you can take a bag or two home with you. Besides the great decorations, the whole cafe is plastered with unique artwork and decor that makes it feel youthful and hip.
Cafe Luna: Nashville Avenue (Audubon)
Hours: 7 a.m.-7 p.m.
Cafe Luna is a quaint cafe. The front of the space is tight with only a few seats, but a back room provides more seating. The shop feels like you are hanging out at a friend's home, complete with small quarters and comfy couches. The walls, like many other local shops, are covered in local art, some for sale and others to just enjoy. The most appealing part of Cafe Luna is the porch seating. Because it is built in an old house, there is a large porch with more tables and a nice view of Magazine Street. The shop perfect for a nice study session while still getting some fresh air and sunlight. The coffee and food options are limited, but on weekends they have a full breakfast menu. They also have a bitcoin ATM so now you have even more options to pay for a cup of coffee!
Rue De La Course (Carrollton Avenue)
Hours: 6:30 a.m.-11 p.m.
Just down the street from Zotz, Rue De La Course is a different but equally nice spot for a day/night of studying. Compared to the other cafes on this list, this coffee shop has a different vibe. Built in an old bank, Rue De La Course is open and lofty. There is plenty of seating on the ground floor as well as upper balcony seating for more privacy. The shop feels like you entered 1940s New York with the sounds of an espresso machine steaming and smooth jazz playing in the background. They have a large selection of coffee and food, which is a perk if you're spending a lot of time there. This was the quietest coffee shop I visited so if you really need to hunker down and focus, this is the place for you.
About the Contributor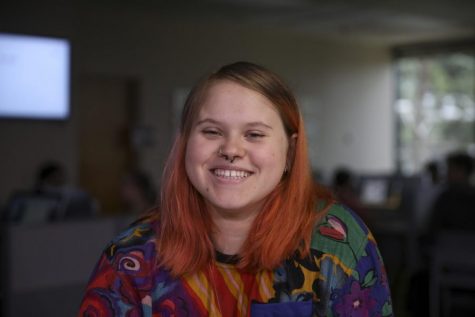 Hannah Renton, Design Chief
Hannah Renton is a junior visual communication major and is working as the Design Chief this semester. She has previously worked as the Social Media Coordinator...