Loyola alumnus Dennis Lauscha set to oversee billions to give to charity
President of the New Orleans Saints and Pelicans Dennis Lauscha will become executor of Gayle Benson's estate upon her death according to nola.com. Lauscha received his masters of business administration from Loyola and also serves on Loyola's board of trustees.
The teams will be sold after Lauscha becomes executor after Benson has passed away and the money, likely to be billions, will be used for charitable purposes, according to nola.com.
"There's nothing like it. We can do a tremendous amount of good," Lauscha told nola.com.
Nola.com is taking a look at the future of the sports teams in a multi-part series still coming out.
Gayle Benson has several ties to Loyola. In 2019, she spoke at commencement and received an honorary degree. Her late husband Tom Benson was a Loyola alumnus. In 2010, Tom and Gayle donated $8 million to Loyola to create the Tom Benson Jesuit Center and the Chapel of St. Ignatius which has yet to be constructed. In 2013, they donated $5 million in scholarships to Loyola.
Lauscha and Benson have not disclosed which organizations will receive funds from the trust that will be set up with the proceeds from the sale of the teams according to nola.com.
Benson told nola.com that selling the teams to an owner who will keep the teams in New Orleans is a priority.
Leave a Comment
About the Contributor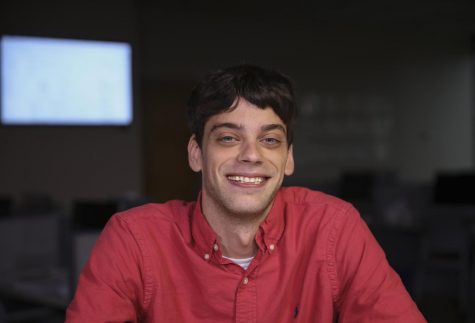 Andrew Lang, Design Chief
Andrew Lang is a mass communication senior and is serving as design chief. He's previously worked as a copy editor, sports editor, staff writer and staff...