Students rise to the occasion with relief efforts
Loyola students work together and create a relief week to raise money to support victims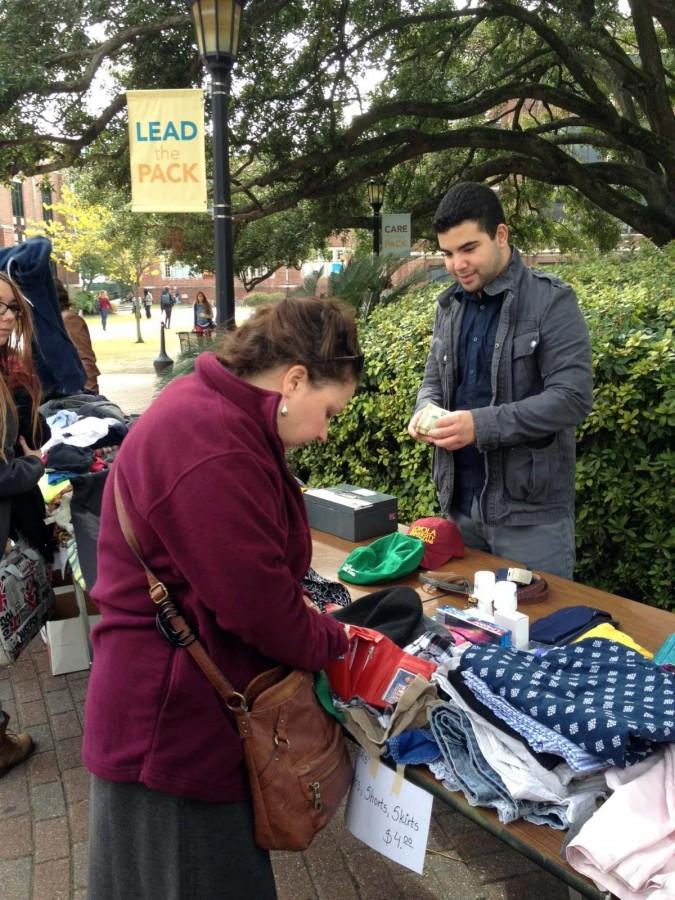 BURKE BISCHOFF
November 21, 2013
Some student organizations at Loyola have combined forces to help the people affected by Typhoon Haiyan.
The Loyola Society for Civic Engagement, the University Honors Program, Student Government Association, the International Student Association, Pi Sigma Alpha, the political science honors fraternity, and Loyola's Asian Student Organzation participated in and hosted the events and activities for the relief effort, Mara Steven, SGA chief justice and history pre-law junior, said in an email.
Colleen Dulle, mass communication freshman and the University Honors Association's academics coordinator, said the idea for the relief effort came about during the University Honors Program's meeting on Sunday, Nov. 10.
Dulle said the idea began as a bake sale, but then grew to include a thrift sale, an origami instruction class and speeches about the tragedy.
This fundraiser coincided with Loyola's relief week, which benefited the victims in the Philippines.
The relief week is holding a Typhoon Haiyan relief bake sale on Monday, a visual perspective on the typhoon with a walk around campus on Tuesday, an advocacy and support writing workshop on Wednesday and a Sodexo STOP hunger project with a canned food drive for the Second Harvest of Greater New Orleans and Acadiana.
Rev. Sylvester Tan, S.J., assistant professor of languages and cultures who gave a speech during the fundraiser, said that people should avoid what he called a "numbing of the soul."
Tan said people should not treat the tragedy caused by the typhoon as just a topic to talk about and actually do something to help.
"We need to put faces to the news that we are getting through the media, we need to be aware that this has happened to us here in New Orleans and we need to do our best to humanize the situation," Tan said.
The money made by the bake sale and the origami folding activity will be sent to the Philippine Jesuit Foundation, while the money made through the thrift sale will be sent to the Philippine Red Cross, according to a university wide email.
The University Honors program raised $1252.72. $699.85 will be sent to the Phillipine Jesuit Foundation and $552.87 will be sent to the Red Cross.
"I think the most important thing is awareness," Dulle said. "Once people know about the situation, then they're more willing to help and contribute their own ideas to starting ways to serve the victims of this tragedy."
Alicia Serrano contributed to this report
Burke Bischoff can be contacted at [email protected]