Roman Missal changes Mass globally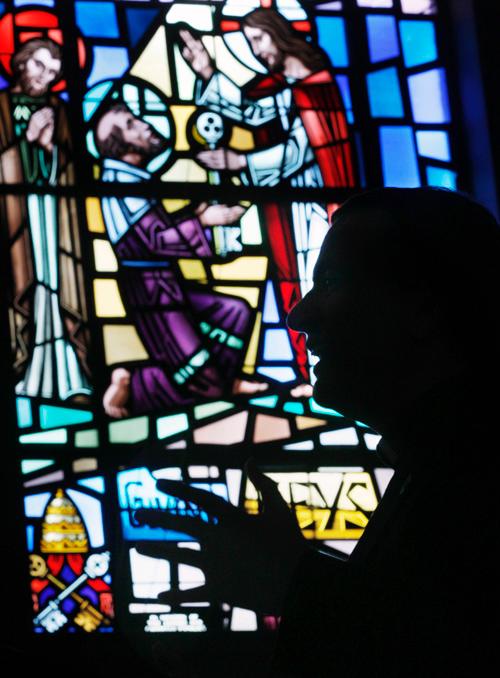 By NHI TIEU
November 10, 2011
With the upcoming Advent, Catholic Masses across the country, including those at Loyola, will experience significant change.
The United States Conference of Catholic Bishops is preparing to implement the new Roman Missal. The Roman Missal, the ritual text for the celebration of the Mass which contains the words and actions completed by clergy officials and the participants who assist during Mass, has been revised.
Loyola will begin implementing the Roman Missal on the first Sunday of Advent. Loyola and all the other Catholic communities in the United States will transition together to perform the new Mass on Nov. 27.
"The changes that most people will notice most readily are that instead of saying, 'And also with you,' we will now say 'And with your spirit,' and the wording in the Glory to God and the Nicene Creed ('I believe in one God…') have changed significantly," Ken Weber, associate chaplain of University Mission and Ministry, said in an email.
The new Roman Missal will enhance Loyola's liturgical life through the wording, interpretation and understanding, and elevation of the everyday language used, Weber said. Instead of saying, "Lord, I am not worthy to receive you," it will now say, "Lord, I am not worthy that you should enter under my roof."
"This can help us pray in a deeper way with Scripture, even using the Ignatian prayer method of contemplation," Weber said.
The new language implemented in the Roman Missal offers Roman Catholics the opportunity to enhance the spiritual and transcendent elements during Mass. The goal is to remind Catholics of the mystical and transcendent nature of God and their relationship with God.
"The Roman Missal, Third Edition, presents an opportunity to take a deeper look at what we do at Mass and why we do it," Weber said.
The revised edition of the Roman Missal also contains additional preludes to the Eucharistic Prayers, additional Votive Masses and updated Prayers for Various Needs and Occasions, and some updated instructions for the celebration of the Mass.
"I feel excited about this new development, any opportunity for Catholics – and, indeed, people of all faiths – to step back and examine the very foundations of their practices is a good thing, I think," Weber said.
Nhi Tieu can be reached at [email protected].