Law enforcement questioned after multiple uses of excessive force
Hang on for a minute...we're trying to find some more stories you might like.
On Wednesday, Nov. 2, six people were arrested at Dillard University of New Orleans while protesting against ex-Ku Klux Klan Grand Wizard David Duke who was participating in a debate at the university.
Met with Tasers, pepper spray and force, protestors and organizers were left battered and confused—the law enforcement hired to protect these students instead was putting them in danger.
One of the six protestors taken into police custody was Max Wilde, an organizer with Take 'Em Down NOLA and the New Orleans Workers Group. As a community member and recent graduate, he joined with student organizers in support.
"An open white supremacist being allowed to speak on this majority black campus speaks volumes about the priorities of school administration and the education system in general. Dillard students and their safety are not priorities to the establishment, and I was there to support them in their efforts to stand up for themselves," Wilde said.
When the group Socially Engaged Dillard University Students showed up with a list of demands, university officials ignored them. And when students began protesting and walking into the building Duke occupied, they were met with force.
"Even after the demands were ignored, the march still only consisted of vocally making our position known and marching, as we are well within our rights to do. When students attempted to walk into a building they also were well within their right to enter; police began to push back in order to defend David Duke from us," Wilde said.
As students began to protest more, university police grew more forceful.
"Pushing and shoving and pepper spraying and baton waving aside, one cop straight up slapped a girl. They were of course violent and on a couple occasions we had to defend our people against that violence," Wilde said.
Police violence is a national issue, though.
According to the Washington Post, 878 people have been killed by police in 2016 with 17 of these occurring in the state of Louisiana.
In July 2016, the shooting of Alton Sterling by two Baton Rouge police officers caused a stir in the media, heightened racial tensions and began the forming of protests across Louisiana.
Daniel Garrison, marketing sophomore, said that police violence is comparable to a global pandemic.
"Darker skin people and minorities all around the world are suffering at alarming rates. It especially has become a painful disease for African-Americans and Americans of Latin decent," Garrison said.
"Police have weapons. Police have legal power to use those weapons when they see fit. The question of whether or not unarmed, legally oppressed people are being violent towards armed, militarized police forces is sort of odd. Oppression is violent. Resistance against oppression is empathetic," Wilde said.
While students and community members remain disappointed in the way city police departments have been inflicting violence upon citizens, they have now turned their distrust to college police enforcement since the Dillard incident.
"Basically, if we look at police violence more scientifically and historically, there's no need to wonder what the role of police is, who and what they defend, and who and what they repress. Police have, since their foundation, been designed to maintain white supremacy and mass exploitation. When we defend ourselves, it is their job to stop us," Wilde said.
Wilde said that he is proud of his community and of the students at Dillard University.
"Standing up against state violence is the only way to stop it, and it was heart warming to be among so many people who innately understood that. I have no surprising feelings about the way police treated us because that's just what police do," Wilde said.
Dillard University Police Department and NOPD could not be reached for comment on this story.
About the Writer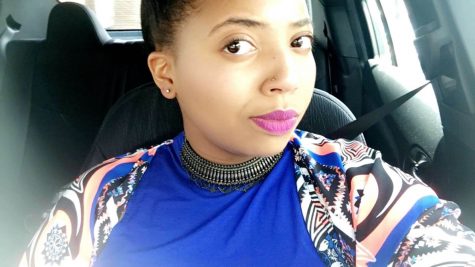 Chasity Pugh, Social Media Producer for Facebook and Instagram
Chasity is a mass communication major with a concentration in journalism and minor in African American studies. Prior to serving as Social Media Producer for...