Uptown increases in property crimes
Hang on for a minute...we're trying to find some more stories you might like.
Several key arrests in the university area are likely to lead to a significant drop in property crime throughout Uptown, according to police officials at the weekly New Orleans Police Department
crime meeting.
A NOPD official said that crime overall is up 10 percent in the district in the year to date. Persons crimes and property crimes individually are up 10 percent.
A search for a Chevy Impala matching the description of one seen fleeing a residential burglary yielded the first of several arrests made of university area burglars. Eric Moore was arrested on scene and is currently being held on two residential burglaries. Moore could be held on two more burglaries in the area as well. The birth certificate and social security number of a burglary victim in Kenner were found in Moore's vehicle which NOPD officials say they believe he planned to use to steal the victim's identity. A search warrant for Moore's phone has been issued.
Christopher Martin was arrested and is being held on nine burglaries with likely more to come. An NOPD official said Martin "was hitting us for quite a while" but that "he's under arrest and he isn't getting out." Martin served nine years for burglary and has an extensive record, indicating that he may be
denied bail.
Curtis Greer was arrested on multiple charges on Feb. 22 after fleeing the scene of a burglary on Laurel St. When taken into custody, Greer was found with stolen items from two burglarized residences. His backpack also yielded burglary tools, narcotics and brass knuckles. Greer was connected to an attempted burglary on Tchoupitoulas St. which involved an assault. In total, Greer was arrested on eight charges including assault, battery and burglary. Greer also had a fugitive warrant in Jefferson parish.
NOPD arrested Willbert Florence in association with the robberies involving Greer. Florence is being investigated for a burglary and as an accomplice of Greer. Police said they have evidence that Florence and Greer pawned stolen items together. Florence has been released but NOPD officials said they have a notice out for Florence and his whereabouts in an attempt to bring him back in.
The slew of burglary arrests has led to a sudden drop in property crime says an NOPD official. Since the arrest of Curtis Greer, there has only been one residential break-in in the university area.
The district saw no shootings or murders over the past week but saw an unusual amount of assaults. NOPD said the bulk of the eight assaults were domestic disputes but that two are the work of a repeat group of juvenile offenders.
NOPD plans to contact the families of the juveniles as well as begin to prosecute the group for as many as five similar crimes.
The NOPD conducts weekly crime meetings at the Second District Station at 1 p.m. on Tuesdays and encourages the public to attend. The next meeting will be on March 14 at 4317 Magazine St.

About the Writer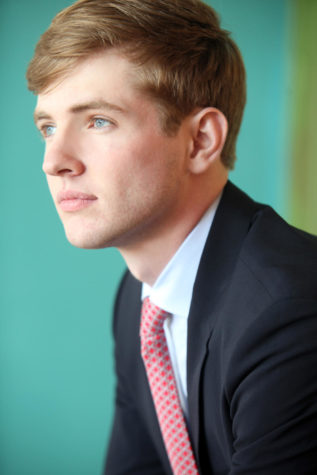 John Casey, Staff Writer