Golf teams aim for a shot at conference title
The golf teams have stepped up their game and improved their teamwork at the midway point of the spring season.
Daria Delfino, management sophomore, feels the team is headed in the right direction.
"Everything is starting to come together and clicking at the right time. We're moving quickly up the ranks under Coach Goff," Delfino said.
Even though the team feels that they can improve, they've already accomplished more this season than in recent history. Both teams broke the school records earlier this March with the two lowest rounds in program history. However, Hunter Crotchet, business junior, said the men's team needs to continue its progress.
"Right now, I'm really excited about where the team is at. We are breaking school records while still not reaching our max potential. We are definitely on the right track, and I think we could surprise some people at conference," Crochet said.
Team members attribute their improvement to head coach DrewGoff's emphasis on different aspects of the game.
"Course management sounds simple: you put in on the green, then you put it in the fairway, then you tap it in, but there's much more to it than that. I really think that if we continue to work on closing rounds well and improving our short game, then no other team can touch us," Delfino said.
Delfino also said that the camaraderie on both teams is what separates them from other schools.
"We all love each other and I really think that gives us a leg up, because when we all cheer each other on and buy into individual success equating to team success, we all do better," Delfino said.
With a few weeks left in the season, Crochet said the goal is to keep improving and place as well as they can in the remaining tournaments.
"Team goals are constantly changing as each tournament passes, so moving forward we would love to keep the scores coming down and shoot for the first ever top three finish in this year's conference tournament," Crochet said.
Goff said his main goal for the men's and women's teams this season is to win it all.
"We have the Conference Championships coming up next. Both teams need to improve their preparation and focus to have their best finish possible. Everyone's individual games have shown improvement in some shape or form so we now need to capitalize on that improvement," Goff said.
"Both teams have shown the ability to make that happen, we just need to prepare and then go execute."
About the Writer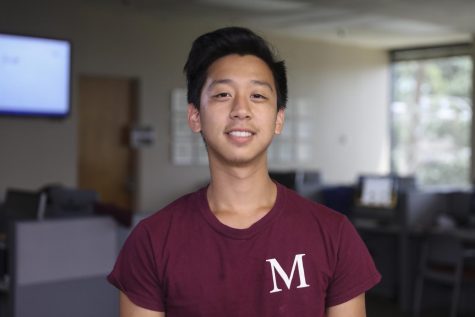 Jc Canicosa, Op-Ed Editor
JC Canicosa is the Op-Ed Editor for the Maroon and a senior at Loyola. He has also served as the Sports Editor, Breaking News reporter, Foreign Correspondent...