Loyola volleyball team ends season vs. Faulkner in conference championship
As the number seven seed, the Loyola volleyball team fell in the semifinals to number five seed Faulkner 3-2 in the SSAC Championship.
The close loss comes after the Wolf Pack squad finished 3-0 in pool play on the first day of the tournament.
The team had victories against number two William Carey, number three Martin Methodist and number six Middle Georgia State.
With the winning momentum, Loyola looked poised to compete at a high level versus Faulkner on the next day.
The tight match was a devastating loss but is still viewed as a positive for the program under its first year head coach, Jesse Zabal.
She said, "This season we learned to truly trust the process. Things didn't always work out for us throughout the regular season. We worked really hard in practice and fought hard in matches, but the ups and downs were sometimes too much for us to handle. But, when it came down to the moment that it really mattered, during the conference tournament, everything clicked."
Zabal lead her team to an 18-19 overall record and a 3-1 record in the postseason.
Biology freshman Adelia Obioha was named to the All-Tournament team for her play in the postseason.
Obioha finished the tournament with 38 kills and 26 blocks. She also had a notable game against William Carey where she docked 11 kills and 13 blocks.
The Wolf Pack team graduate only three seniors from their 23-woman roster, leaving a team run mostly by freshmen and sophomores.
A young squad usually has a sense of needed growth and maturity, especially under a first year coach.
However, this year's team has shown it can perform at a high level and rise to the occasion when needed.
"They have impressed me every day with their ability to trust a new coach. It may not look picture perfect from the stats or our record, but we accomplished a lot of goals this season and did some things that this program hasn't done in three-plus seasons," Zabal said.
In its game against Faulkner, four finished with double digits in kills. Obioha finished with 14 kills. Malea Howie, nursing major, finished with 13. Beatriz Agosto, psychology sophomore, finished with 11. Tylar Beckham, mass communiction junior, finished with 10.
Beckham led the way in blocks with nine while Howie finished with five and Obioha with four.
Psychology junior Maddie Huekels and general studies sophomore Sunni Blanchard both finished with at least 25 assists and both finished with double-doubles in assists and digs.
Psychology freshman Helene Masone and biology sophomore Kaitlynn Watson finished with double-figure digs, with 25 and 21 respectively.
In her last match in a Wolf Pack jersey, international business senior Lindsay Ulfig had seven blocks with a single assist.
Overall, the volleyball program looks to have a lot of upside.
This year's team has only eight upperclassmen and is returning 15 underclassman next year, not including the new freshmen.
At such a young age, Zabel thinks this team has already proven it has the leadership and the talent to win and be successful.
"Loyola fans can expect more seasons of exciting competition," Zabal said. "We are so grateful for the support we received this season and truly felt the energy when the fans came out and filled the seats. We hope to draw more attention to the exciting sport that volleyball is and get more fans out as we continue to build this program. We're all here to win for Loyola and we want to share that with everyone."
About the Writer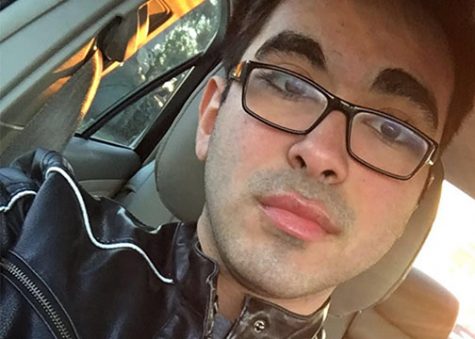 Andres Fuentes, Staff Writer
Andres Fuentes is in his first year at Loyola and serves as Sports Editor for The Maroon. He has previously served as Assistant Sports Editor. As a native...