SGA candidates debate in Monroe Hall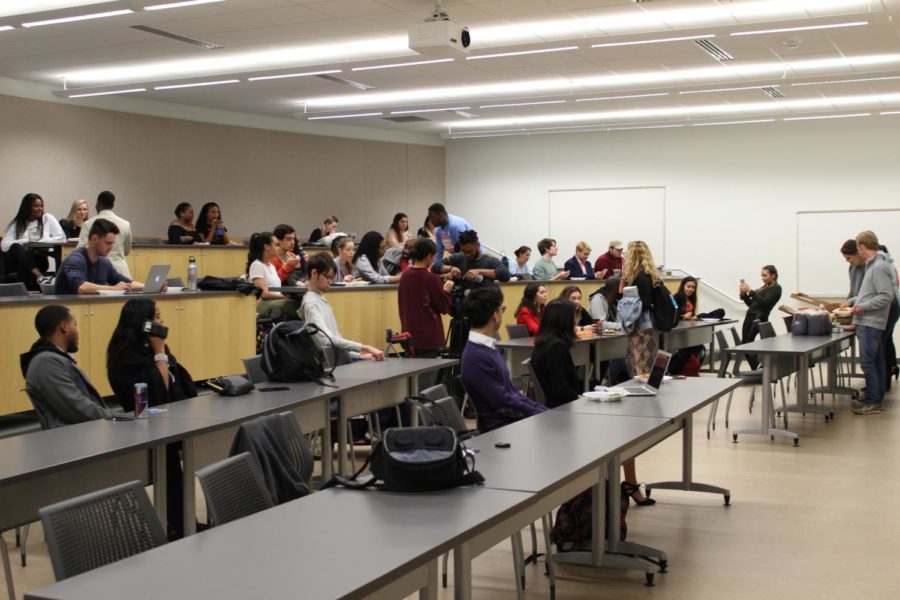 SGA presidential candidates squared off in Monroe Hall on Thursday, March 15, for a debate over who should lead the school.
Candidates Terran Lumpkin, Sierra Ambrose and Rebekah Vensel laid out their plans for how they want to change the school if they get elected.
Terran Lumpkin, psychology junior, was student body president her senior year of high school and is an active member of Gamma Phi Beta, which she said has helped prepare her for the position.
"I have good leadership skills. Why not use those to help the school that I love?" Lumpkin said.
Lumpkin and her running vice president, Bryant Istre, want to get students out of the Uptown bubble with their "City Emergence" initiative by helping them get acquainted with areas of the city that they might not see otherwise. She said that her top priority will be to have her cabinet filled with students with different beliefs and backgrounds to make sure every corner of the school is well represented. Lumpkin also said she wants to find a new way to communicate with the student body.
"I check my email religiously, but I know that not everybody does. We need to find a better way to get in touch with the students here," Lumpkin said.
Sierra Ambrose, political science junior, gained political experience working on Judge Omar Mason's campaign, which she believes has helped prepare her for a position in university politics.
Ambrose and her running mate Joann Cassama are running on a platform of transparency. She said that she wants students to feel more comfortable reaching out for help, whether it be to the University Counseling Center or to the resident assistant on duty.
Cassama spoke of how the pair hopes to avoid the "chilling effect," or the phenomenon of people shutting down when they feel as if their voices aren't being heard. She has lived on campus and commuted as well. Ambrose said this will help her relate to and reach out to students from every part of Loyola.
"There isn't a place in New Orleans or on campus that I haven't touched," Ambrose said.
Rebekah Vensel is a music junior. Vensel and her running mate Brianna Daniel-Harkins have both served as SGA senators and said that they have extensive experience working with faculty and staff. Vensel and Daniel-Harkins said they plan to use their experience to give students what they want with their "Your SGA" initiative.
Vensel cited her involvement in the decision to keep the current university class schedule as evidence of her ability to inspire change. The ticket is running with an emphasis on relationships, whether that be between them, the students or the faculty. Vensel and Daniel-Harkins said that their "Honesty in Rhetoric" initiative promises to bring news to the student body in the most transparent, honest way possible.
The three tickets will continue campaigning until the election. Students can vote on OrgSync starting on Monday March 19, and voting will close on Wednesday March 21.
About the Contributor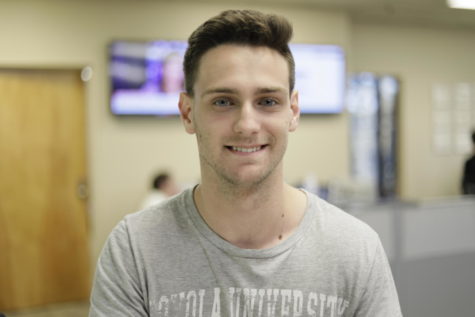 Tyler Wann, The Wolf Editor
Wrapping up his four years at Loyola and The Maroon, Tyler serves as the The Wolf Editor. He hopes to portray the views of the editorial board, and has...