Loyola senior runs pumpkin patch with family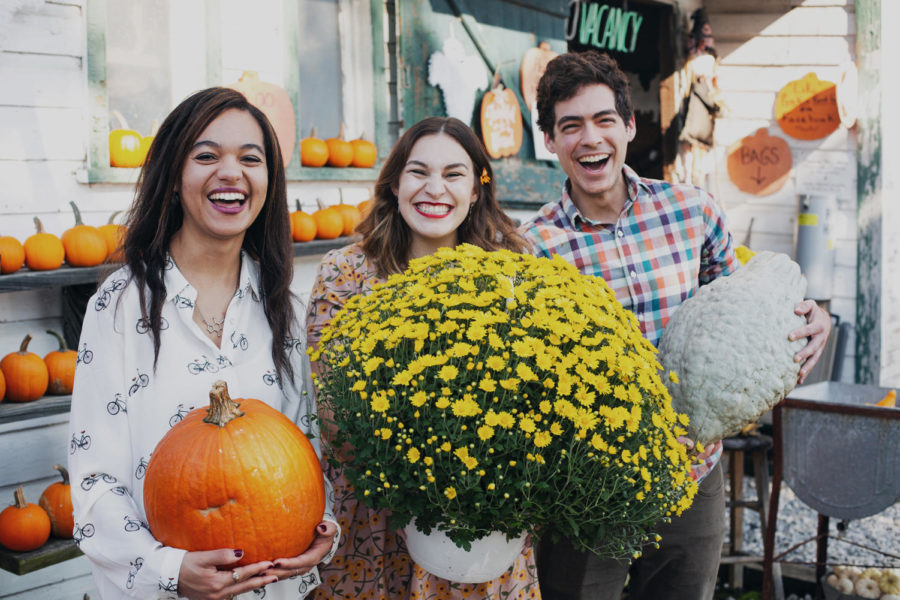 Fall break is typically filled with Netlfix binges, small road trips and maybe an essay or two, but for Rebekah Vensel, it's always been about the pumpkins.
Making the 1,140.3 mi trip every year to her town in Pennsylvania during the break, Vensel, music industry senior, uses her time off to help work on her family's pumpkin farm, Punkin Point Farm.
"Basically, I go home, I help sell, I help move around pumpkins, I help wherever my my mom needs me," she said. "I have to go home to see the pumpkin farm, to be in slightly cooler weather and see the leaves actually fall."
The family farm was started 25 years ago by her father, Rick Vensel, out of the sheer curiosity of growing pumpkins.
"I don't really know why it started with pumpkins," Rebekah Vensel said. "(Autumn) was when my dad tended to have a lot of free time so he was like, 'I want to see how someone grows pumpkins.' So he tried and he ended up loving it and it became his little side passion."
The small side project turned into something that grew larger than they expected, to the point where the family contracted an order of Amish Mennonites to keep up with the pumpkin demand.
"Our whole town knows about (the farm)," she said. "My dad was the business manager for our local school district so everyone in that district basically bought their pumpkins at our home."
The pumpkin farm was where Vensel's love for autumn started and it has done nothing but strengthen while she studies in New Orleans.
"I love the fall," she said. "I always dress kind of like it's fall because I don't know the difference. I don't know how to dress 'summer'."
Her love of the season can only go so far in the Louisiana weather but she finds another issue with the "pumpkin patches" in New Orleans.
"That's not the real thing," Vensel said in regards to the pumpkin patches around the city.
"It's literally pumpkins on pallets. There is no sense of fall. It's just, 'you pick up your pumpkin and you leave.' It's the experience that counts when you buy a pumpkin. I've always been very passionate about it. I've grown up with it," she said.
Her love of her farm and the iconic fall fruit spreads even through her friendship.
"My friends are like, 'Oh, we can make pumpkin pie out of this regular, orange pumpkin' and I'm like, 'No you can't. I'm sorry. They're very different and you have to have specific pumpkins to do that."
From knowing which type of pumpkin is best for the season to differentiating a fairy tale pumpkin from a Cinderella pumpkin. Vensel knows her gourds from the time she spent on her farm but the farm may be coming to a close.
Her father passed away four years ago, leaving the farm in the hands of Vensel's mother and grandmother.
"They are my life role models because they work so hard," she said. "I am very, very lucky I come from a family of strong women. My mom will do anything to keep everything up and running."
Despite her and her siblings pitching in with the work, the farm's future is still cloudy.
She said, "I don't know how long the pumpkin farm will continue for, just because it's a lot of work and my mother and grandmother are getting older. They will continue doing it until they can't anymore and I will continue helping them anyway I can."
The farm may be a growing challenge to maintain but for fall break, the family gets together to celebrate the farm, honor their father and have their family fall photo shoot.
"It's important for me to go home and it's also important every year for us to enjoy the fall because it was such a special thing in our past," Vensel said. "We did everything we could to make it feel like fall."
From teaching her basic math to giving her a chance to practice her people skills, the farm has provided countless lessons and experiences that Vensel remembers each and every fall break.
"I am not who I am without (the farm). I don't think I learned anything more valuable than what I learned at the pumpkin farm. We don't know why my dad decided on pumpkins, but he did and it's served my family really, really well."
About the Writer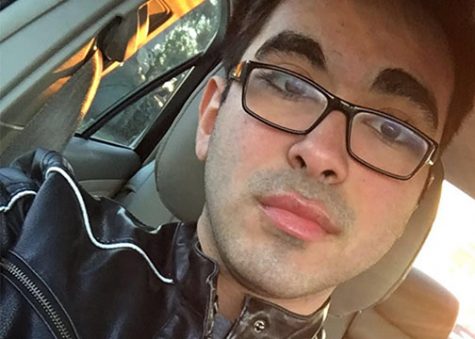 Andres Fuentes, Staff Writer
Andres Fuentes is in his first year at Loyola and serves as Sports Editor for The Maroon. He has previously served as Assistant Sports Editor. As a native...