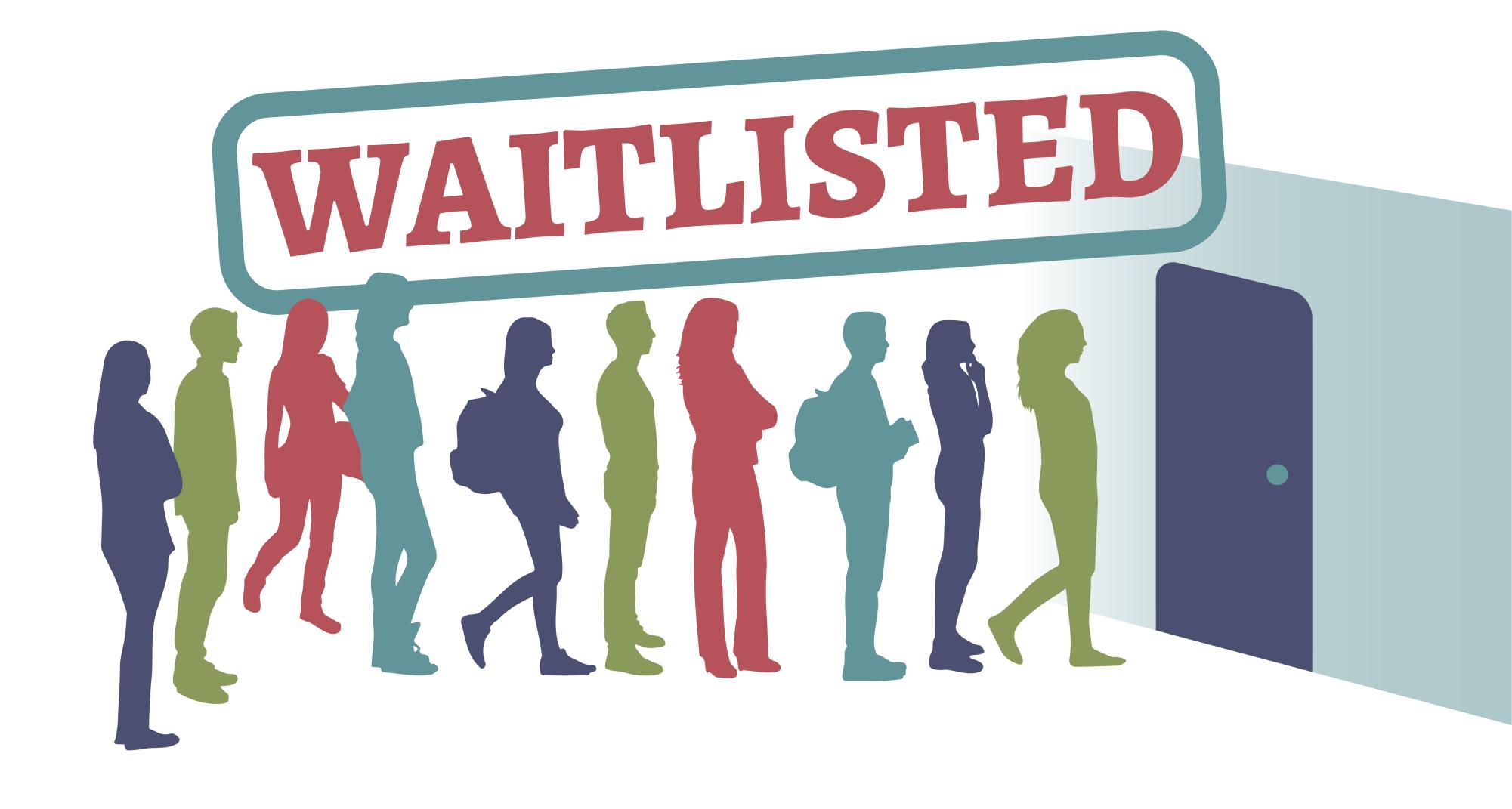 Journalism student Frankie Esteves is filled with stress this semester as he's entering his junior year with a devastating red box on his planned schedule reading the one word he hoped would disappear: WAITLISTED.

This is the reality for many students who have been waitlisted for their mandatory classes, preventing them from completing both the Loyola Core and major/minor requirements.
As a journalism major, Esteves is required to complete a minor, which he chose to do in marketing. However, he was waitlisted for a necessary class to complete the minors curriculum.
This is something that worries Esteves for his future, both at Loyola and planning for after graduation.
"I'm a junior now and I feel like everything is serious. I have to start getting ready for what I want to do," he said. "I feel like I might not have enough time to complete my minor."
Esteves joined the class as the first one on the waitlist just after registration last spring. Since then, he said there are even more people listed behind him.
Students are also being waitlisted for their Loyola Core. Due to this, new windows for classes have opened up, including one English class, which filled in the span of a few days.
On a poll posted on The Maroon Instagram, 63% of the 78 students who voted were still waitlisted as of Aug 23.
According to Esteves, all of the classes he is currently enrolled in have a waitlist, which he sees as part of a bigger issue.
"All of my classes I'm in right now have waitlists. It's insane. I feel like Loyola needs to open more sections because if they want to keep increasing the number of students they take in every year, they need to be able to provide [for the students]," he said.
Leonard Kahn, interim dean of the college of arts and sciences, says an increase of student enrollment is a big cause for this issue.
"We're very happy to have so many students come back to Loyola. But getting more students than expected -in many cases right before the semester started – raises some obstacles for getting people in classes," he said.
"Given these circumstances, our solution is two-fold. First, we will continue to find ways to get students off the short waitlists this week. Second, we will open new second-session Core courses for students who are unable to get off of the longer waitlists this week," Kahn said.
Although there are plans to fix this issue, Esteves is worried Loyola is continuing plans that will make this issue worse.
"They're making a whole new dorm so they can fit more people but how are you going to give these people classes if you don't even have enough classes for the people you have now," he said.