Loyola's tennis season is in full swing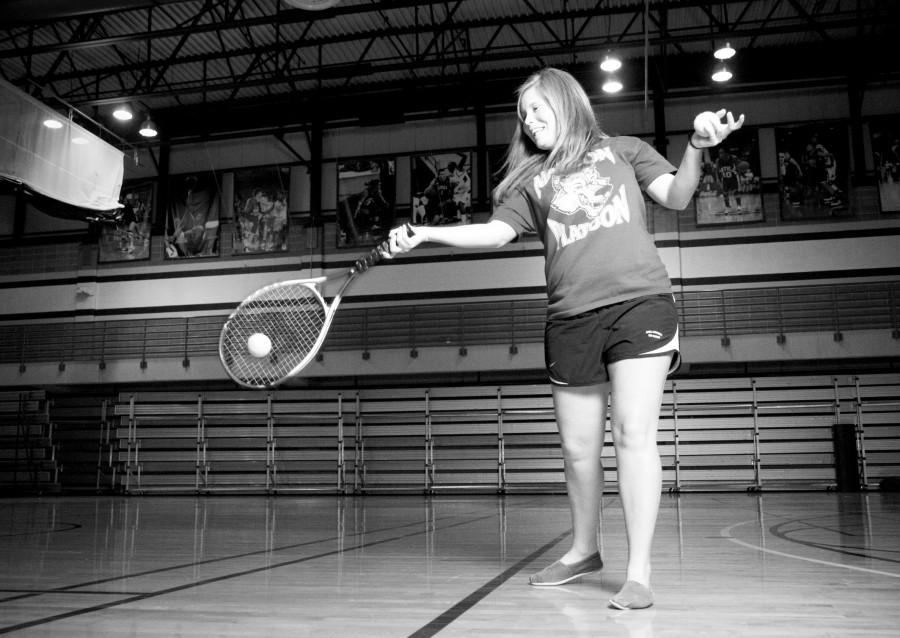 KAELYN CHARBONNET and KAELYN CHARBONNET
March 13, 2014
The Loyola Wolf Pack tennis team, now halfway through their season, have their hopes set high even though most of their schedule is away.
Starting off the 2014 season with a new coach, Chad Mann, and a few new players in the lineup, all involved are hopeful of a great season ahead.
Mann joins the Wolf Pack after previously coaching at the University of Ozarks, where he gained a certified and long-term background in tennis.
Religious Studies Junior, Emanuel Benjamin said that defeating Tougaloo College by 9-0 was the perfect way to start the season, giving everyone a boost of self-confidence for the upcoming season.
"I was very proud of the team to start not only the season but our first conference match that way. We are a young team with a few freshmen so that was great for them to play and win their first matches," Benjamin said.
The season may have kicked off with a win, but the tennis team remains humble, as the competition is fierce. They suffered losses in tough matches against University of West Alabama, Xavier University and William Carey University.
Mann recognizes that there are strong teams the Wolf Pack is up against, but does not doubt the team's capabilities.
"West Alabama was a very strong NCAA Division II school ranked in the top 25 in the nation and Xavier men and women are both ranked in the top 10 in the nation in the NAIA," Mann said, "Both our men's and women's teams competed well and left the match with a good sense of where they stand and the work we need to put in to compete at a high level."
Although projecting a great season ahead, Biology Junior Meghan deBaroncelli also knows they are up for a challenge.
"Brenau and Auburn Montgomery will be two of the most challenging teams we play. Both teams have done well in previous years in our conference," deBaroncelli said.
Despite the losses and challenges, Mann said he remains confident in his team.
"The fact that we have experienced leadership willing to help out a great freshman class makes this an outstanding team. We have a close knit group and everyone is working hard to continue to build a strong tennis program at Loyola," Mann said.
Up for the challenge, Loyola is dedicated to making it all the way with some big conference wins, with hopes to compete in the Southern States Athletic Conference championship in Montgomery, Alabama at the end of the season.
Kaelyn Charbonnet can be contacted at [email protected]