Hurricanes have become less frequent recently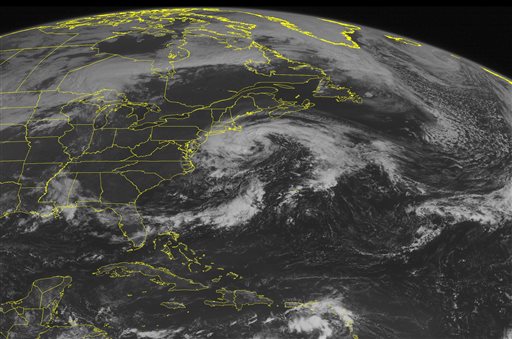 When Hurricane Hermine formed in the Gulf of Mexico and reached hurricane strength on Sept. 1, it ended the longest period without a hurricane in the Gulf of Mexico in recorded history.
The 1,080 day drought of hurricanes in the gulf started after Hurricane Ingrid dissipated in September 2013. Until Hermine, no storms reached the 74 mph threshold necessary to be classified as a hurricane.
The lack of hurricanes in the gulf coincided with another hurricane-related drought, as well—one that Hermine also put an end to. From 2009 to September 2016, there were only four hurricanes that struck the U.S., another fact that is the lowest in recorded history. This is in stark contrast to the seven-year period prior, as 18 hurricanes struck the U.S. from 2002 to 2008, tied for the most ever in a seven year stretch.
While both these streaks occurring at the same time may seem like part of a trend, according to Bob Thomas, Loyola chairman in environmental communications, there isn't much evidence to suggest that this is part of a greater trend.
"I wish I could say it is (part of a trend)," Thomas said. "But I have a feeling that it's in the middle of a cycle."
Thomas believes the most likely cause of the hurricane drought is part of what he calls a "20-year cycle." Thomas said that the cycle begins with many hurricanes forming in the early years, but by the time the middle of the cycle is reached, the number drops significantly. Thomas believes this may be the current point in the cycle, and that Hermine shouldn't be taken as a signal of a return to more frequent hurricanes.
"There's so many things that happen that thwart hurricanes," Thomas said. "There are meteorological events that destroy them, like wind shear. And that just knocks the top off the storm."
Thomas believes that the high wind shear currently present over the Atlantic basin will likely continue, and that combined with relatively cool sea surface temperatures, it will make hurricane formation difficult. Even so, Thomas knows that it is still possible for dangerous hurricanes to form, even if the conditions are not ideal.
"This doesn't mean that you can't get a big, big hurricane that whips in," Thomas said. "But you typically don't get a lot of them."
Even so, there has been little to worry about for the U.S. in terms of large hurricanes recently. The last major hurricane, defined as a category three or higher, to strike the U.S. was Hurricane Wilma in October 2005. After nearly eleven years without a major hurricane making landfall, the U.S. is currently experiencing its longest streak in history without one.
New Orleans is also feeling major effects from the reduced amount of hurricanes recently. Since New Orleans had its first major hurricane evacuation with the threat of Hurricane Georges in 1998, it has been common for the city to be faced with major threats every few years. Since Georges, there have been widespread evacuations of the city and surrounding area for Ivan in 2004, Katrina in 2005 and Gustav in 2008—but nothing over the past eight years.
Officials still feel that people should prepare for the worst.
"When you get your hump busted the way we got busted in Katrina and we had that cataclysmic event, everyone here really understands what danger really looks like and really feels like," New Orleans Mayor Mitch Landrieu said at a press conference at the start of the 2016 hurricane season. "We won't make hard calls unless we absolutely have to do them, but when we do we need you to comply. The way you can comply is to be ready, and if you don't know, what you need to do to be ready."
Atlantic hurricane season continues through Nov. 30, though historically the threat to the New Orleans area drops significantly at the end of September with the arrival of fall cold fronts.