Miami natives at Loyola unable to vote
Several Loyola students from Miami have found themselves unable to vote absentee in this year's election, despite having registered and requested ballots on time.
Out of seven Miami natives The Maroon interviewed, six had not yet received their absentee ballots on Nov. 7, the day before ballots were due, despite requesting them as far as one month in advance.
A spokesman from the Miami-Dade county election authority said that there were no delays in the county's election system, though the students' experiences tell a different story.
"I'm really annoyed about it, especially because I have been so vocal about this election," said Dannielle Garcia, mass communication senior and producer of The Wolf of Loyno podcast. "I now feel like a hypocrite even though it is entirely not my fault."
Garcia said she requested her absentee ballot Oct. 11 and then had to send a letter to the election authority verifying her New Orleans address on Oct. 26. Both steps were finished by the Nov. 2 deadline to request Florida absentee ballots.
The election authority's spokesman told The Maroon that Garcia's ballot was mailed out on Nov. 3 and should have arrived by Nov. 7.
The spokesman said that ballots would not be counted if they arrived after 7 p.m. on Election Day, Nov. 8, meaning that unless the ballot arrives today and Garcia can overnight mail her ballot, she won't be able to vote in this election.
Ellie Diaz, president of the Student Government Association and political science junior, said she has received her absentee ballot from Miami-Dade county each year. She said she changed her address with the election authority a month ago, and when she called last week, the election authority said the ballot was on its way.
Diaz has yet to receive her ballot.
Julia Abadin, marketing junior, said she requested her ballot Oct. 11. Hana Borhani and Cristina de Arcos, both music juniors, said they requested their ballots around Oct. 20. Nicole Daniel, chemistry senior, said she requested hers around Oct. 24.
None of the students interviewed had received their ballots as of 1 p.m. on Nov. 7.
Edwin Unzalu, mass communication senior, is the only Miami native The Maroon interviewed who has received his ballot, which he said he requested Oct. 18 and received Oct. 28. Unzalu has already submitted his vote.
The election authority spokesman encouraged concerned voters to use the county's online ballot tracker to check the status of their ballots.
About the Writer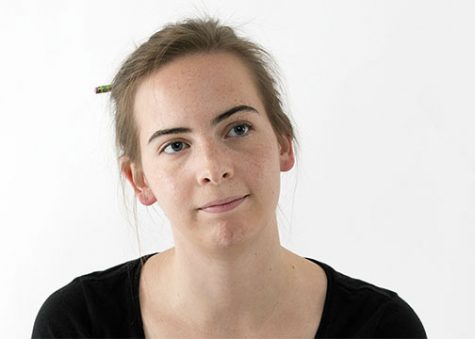 Colleen Dulle, Religion Editor
Colleen is a French and mass communication double-major with a concentration in journalism, minoring in Catholic studies and medieval studies.  Before...