Water polo student-athletes become student-coaches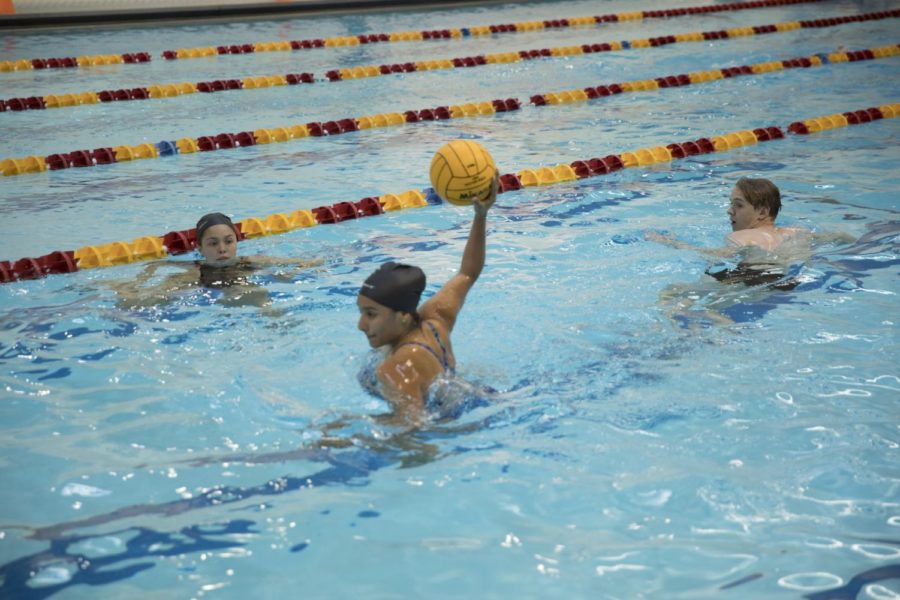 Typically student-athletes perform on the field, ball out on the court or run their hearts out on the track while the coaches lead and guide them from afar. However, for two water polo athletes, their team roles are both in the water and on the sidelines.
Dhalia Martinez, biology sophomore, and Aubrey Palhegyi, business management senior, stepped up to become coaches in the club sport's second year.
"It's a very odd dynamic because you expect a coach or one sole adult figure, but then it's kind of like a ragtag group of athletes kind of just working together. But I think it really just builds our bonds together as a team because we depend on each other and everyone kind of contributes a little bit to every practice," Martinez said.
Martinez and Palhegyi took on their roles after former head coach Sean Creedon could no longer fill the role due to scheduling conflicts, according to Martinez.
Palhegyi discovered the difference between playing and coaching early on.
"I came in already knowing how to play the game, but I quickly realized that just because you know how to play doesn't mean that you can immediately transfer that knowledge magically to the team," Palhegyi said.
Martinez and Palhegyi research water polo coaching methods to develop the plans for practice, preparing athletes for new tricks and skill sets.
"I know we watch a lot of tutorial videos about new tricks and new skill sets," Martinez said. " I go online because there are some online coaching books for water polo and they just talk through drills and stuff and I try to replicate the drills at practice or I just think about stuff I've done in old practices and then I try to replicate that in our practices as well."
Palhegyi also assigns the team research to do.
"I gave them spring break homework," Palhegyi said. "'Hey, here's a 50-minute women's Olympic game. Watch it and tell me what you learn when we get back from break.'"
Even during games, Martinez and Palhegyi both coach, but Martinez said there's a downside to not having a leader always providing a perspective from outside the pool.
"Obviously, being in the water, we can't see everything and then Aubrey's not always out of the water either so he can't see everything so I think it would be more beneficial to have a coach out of the water who can always tell us what's going on and have an overview of the game," Martinez said.
However, Martinez did not feel that this downside has been too significant a hurdle.
"I think it's only slightly hurting us because other than that, our players are used to me and Aubrey yelling from the water so it's not that they're having drawbacks in the game because it's what they're used to," Martinez said.
Avery Hill, chemistry freshman, joined the team this year and noticed that each coach has a different function.
"(Palhegyi) will be talking about the theory of the game and he'll have a lot of techniques he'll teach," Hill said. "(Dhalia) kind of takes more of the organization. She organizes the stuff and she knows a good deal of water polo as well."
The different roles of the coaches balance the team, according to Palhegyi
"We make the joke that Dhalia is our spiritual leader and I'm our physical leader, but she's great at getting everybody to practice, at being there and organizing us," Palhegyi said.
The bond between the two coaching styles has led to positive results for the team as they reflect on this year compared to last year.
"I feel like it's built a stronger team this year than last year because people came when they wanted to but this year people feel more obligated to come because we all work together," Martinez said.
Catch the team this Saturday as they take on their cross-street rival Tulane University at 11:30 a.m. at the Riley Center
About the Contributor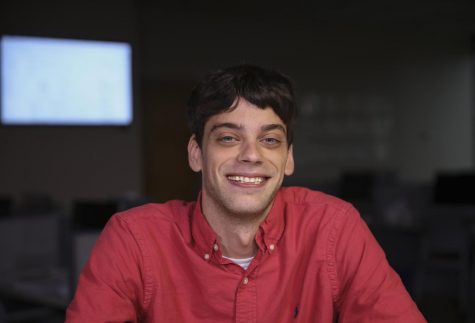 Andrew Lang, Design Chief
Andrew Lang is a mass communication senior and is serving as design chief. He's previously worked as a copy editor, sports editor, staff writer and staff...