Benson's death leaves a hole at Loyola and in the city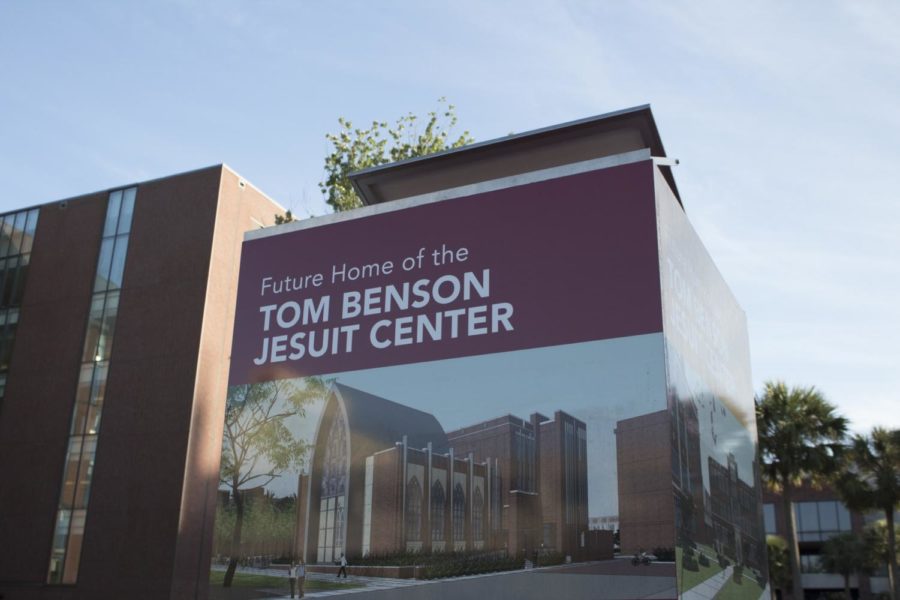 A. Sofia Samayoa
April 6, 2018
The death of prominent New Orleans figure Tom Benson has left a vacancy in the Loyola community where his name was a dominant presence.
Benson, 90, is regarded as a key figure at Loyola for his donations to the school over the years. He was best known by others as the beloved owner of the Saints and Pelicans.
Benson, a billionaire, acquired his wealth as the owner of automobile dealerships. He became a household name when he purchased the Saints in 1985.
"Benson graduated from Loyola in 1948 and went on to became one of Loyola's top donors in history. An honorary doctorate was awarded to him by the university in 1987, and he received the Integritas Vitae Award, Loyola's highest honor, in 2010.
The Rev. Ted Dziak, S.J., who serves as University Chaplain, said that Benson's passing is especially felt at the university.
"It is a great loss to us," he said. "Not only was he a major benefactor in supporting the school, he gave a $5 million grant for students to receive scholarships."
Dziak said Benson personified the Jesuit mission of being a man for others.
"He came from very humble beginnings, and he tried to help those who helped him," he said. "All of the educational institutions who supported him when he was just another student, he remembered and he helped in his outreach to various communities by sharing his wealth."
With Benson's passing, campus interest about the development of the Tom Benson Jesuit Center has been renewed.
The Center, dedicated to Benson, has been in development since 2010 when he made an $8 million pledge to the school. It was originally planned to house Mission and Ministry offices and a chapel in the location of the former university library that was torn down.
Dziak said that with Benson's death and the fact that there will soon be a lay president at Loyola, the building is now a "higher priority." However, he revealed that details are still pending.
"As the university changed, needs changed from the original plan for the Jesuit Center," he said. "The future is to figure out how to downsize it to embody what he wanted in his memory, and to figure out our particular needs in what we want for the building. "
According to Dziak, they are now looking at making it primarily a chapel that will improve upon the current student chapel in Bobet Hall. He also says that the location is still not set in stone.
Dziak said that plans for the center will be decided in the coming weeks and months.
He assures that no matter what the final details of the Center are decided to be, Benson's legacy will be fully represented in this institution.
"Benson wanted to help the university in moving towards developing a central location that embodied the Jesuit Catholic presence here, and that is what the Center will be," he said.
Benson's legacy is entrenched in both the university and the city.
The statue at the Saints and Pelicans Performing Center in Metairie is still filled with flowers, beads and messages to Tom Benson and his family.
Fans and tourists reacted to his death and left messages like "rest in peace Mr. Benson, Saints 4 EVER…" along with flowers.
A funeral mass was held for him at St. Louis Cathedral and was followed by a second line.
"Mr. Benson was the turning point for the New Orleans NFL and NBA teams, and these teams bring happiness to those of us who enjoy sports and love this city," fan Eduardo Lopez said.