Wolf Pack place three runners top 10 in first cross country meet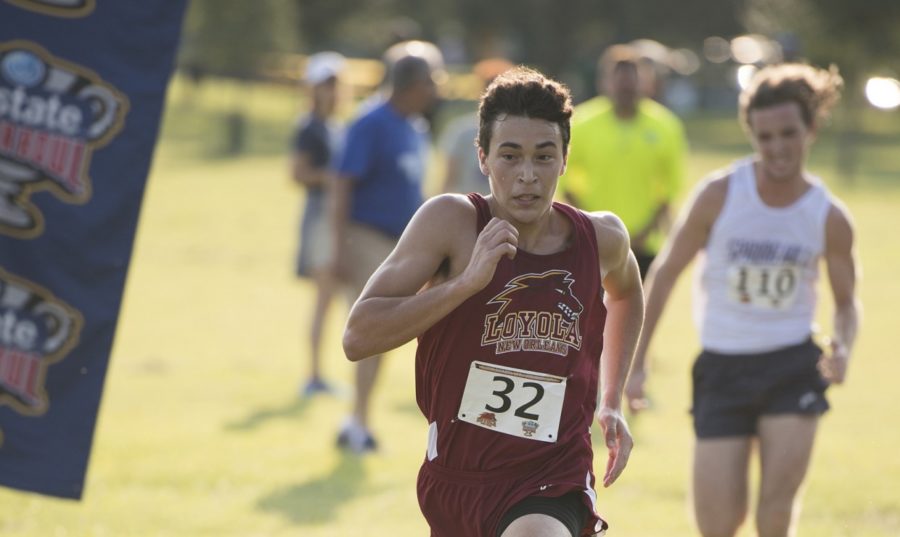 Loyola's cross country team headed to Thibodaux Saturday Sept. 1, opening their 2018 season at the Nicholls Cross Country Invitational hosted by Nicholls State University. Among the Wolf Pack, three runners, two men and one woman, finished in the top-ten of their races.
Psychology sophomore Hayden Ricca finished third of the 6k men's race with a time of 21:51, followed closely by environmental studies sophomore Walter Ramsey who finished two seconds behind for a time of 21:53.
The men ended up finishing second in team scoring.
On the women's side, sociology sophomore Sasha Solano-McDaniel earned sixth place of the 4k race with a time of 17:33.
The Pack competed against Nicholls, Tulane University and the University of New Orleans in muddy conditions.
"Both our men and women fought through the conditions and competed at a high level", said Head Coach Kevin Licht according to the Loyola New Orleans Athletics.
They look to follow a strong performance on Sept. 15 at the Allstate Sugar Bowl Cross Country Festival hosted by Loyola in New Orleans City Park, which Tulane won last year.