Athletes come from all four corners of the map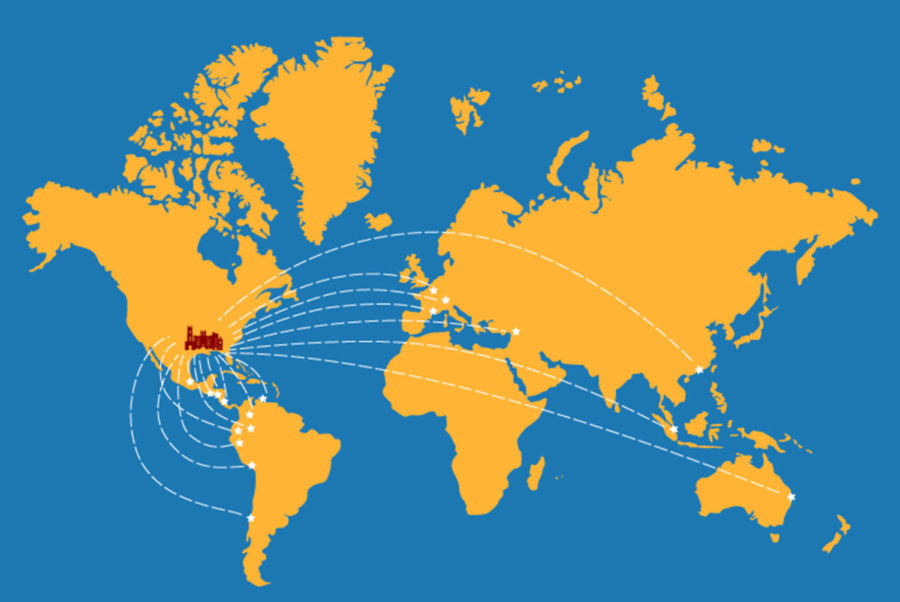 Business management freshman Kerem Tanpolat never set foot on campus before he decided to come to Loyola. Tanpolat's research was limited to reading about the school and watching clips of the campus on YouTube. Tanpolat, a member of the golf team, is from Istanbul, Turkey.
Loyola's sports teams are fielding 19 different athletes from 14 different nations this year, according to the team's rosters on loyolawolfpack.com.
Many of these students utilized recruiting services like I'm Recruitable, University Sports Program and College Sports America.
The tennis team leads the way fielding 11 international players between the men's and women's teams. Kyle Russell, head coach, said tennis has always been an international game, but it's become easier with the rise of recruiting agencies and tennis academies.
"You have more information with the players," Russell said. "Back in the old days you think the player is good and you are crossing your fingers. Now you've got people and coaches and agents you can talk to get a little bit more background."
Tanpolat provided his information to College Sports America who created a page for him, according to Tanpolat. Coaches were then able to browse those pages and reached out to the service to put them in touch.
Tanpolat was first contacted by Drew Goff, head golf coach, via mail, according to Tanpolat. It then escalated to a few phone calls before they started texting each other. Tanpolat had wanted to visit campus however a tournament came up and he couldn't make it. His situation isn't unique, according to Associated Director of International Admissions Harvey Werner.
"We do find, given that most of our international students come from the Latin America region, that many have visited New Orleans and likely have seen campus at some point in their lives," Werner said. "Or, they all seem to either have a family member or close friend that either lives in New Orleans or attends/has attended Loyola, so there is typically some type of connection."
Both Russell and Tanpolat cited Werner as being critical to helping the admissions process for both the athlete and the coach. Werner facilitates the admissions process including helping athletes obtain things like education visas.
"I stay in touch with them throughout the whole process and even stay in touch with many of the families once the students are already matriculated and on-campus," Werner said.
Russell viewed the school's reputation as a big factor in recruiting.
"One thing we have done is built a really good brand name when they are trying to place their tennis players," Russell said.
Russell said he was surprised to learn how strong Loyola's brand was in Central and South America. The Catholic connection is a strong aspect, Russell cited, that helped forge that bond.
"A lot of these kids have gone to Catholic high schools or have at least been raised Catholic so that appeals to them right off the bat, maybe more so their parents than them."
Werner mentioned Catholicism as one of the main reasons as well. New Orleans also once was a popular destination for many parents to send their kids to secondary schooling before international or American curriculum schools were created which, among other ties, helped create a connection with those parts of the world, according to Werner.
Tanpolat said the several people made the whole process easier than he thought it would be
"Even the current players, some of them reached out and asked me if I need help with anything," Tanpolat said. "Harvey Werner, he was there any time I had a problem, he'd immediately reply. I could just text coach as well which was really helpful so it was easier than I thought."
About the Contributors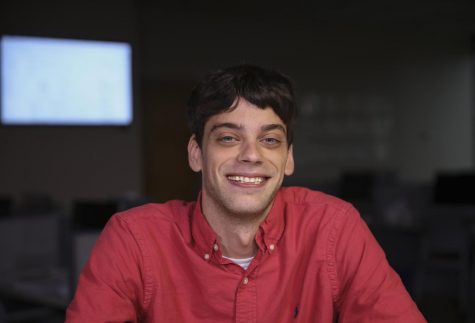 Andrew Lang, Design Chief
Andrew Lang is a mass communication senior and is serving as design chief. He's previously worked as a copy editor, sports editor, staff writer and staff...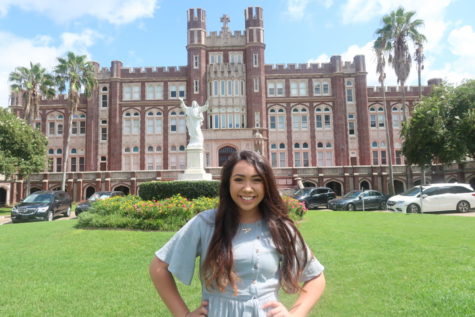 Ariel Landry, Design Chief
I'm a graphic design major that loves watching the Office and eating mac and cheese. I'm really excited for my first semester working with the Maroon.