Nielson joins Loyola basketball coaching staff
Men's basketball Head Coach Stacy Hollowell announced the hiring of Tyler Nielson as assistant coach Sept. 13, according to the athletic department.
Hollowell said Nielson fit what he was looking for in his assistant.
"You are looking for a guy that can be on the road a lot and recruit and find the best talent, that can find students that can, not just do the work here, but excel at the school work here and so Tyler knew those parameters coming in and that's what we're going to look to do," Hollowell said.
Hollowell also said Nielson will be heavily involved in making scouting reports among other responsibilities.
Nielson previously worked at The University of Texas at El Paso as a video coordinator for the 2017-2018 season and a graduate assistant from 2015-2017. Nielson worked under Tim Floyd, who has had a close connection with New Orleans having coached at the University of New Orleans from 1988-1994 as well as coaching the New Orleans Hornets for the 2003-2004 season.
His duties at El Paso included of getting the team ready for the upcoming opponent, putting scouting reports together and walking his players through those insights from the scouting reports at practice, according to Nielson.
Nielson, a Texas native, has experience with the city before. The previous three years his team would play The University of Southern Mississippi and they would fly into New Orleans before driving out to Hattiesburg.
"But the joke was always the game was on Thursday but Coach Floyd wanted to fly out on Monday to keep the guys rested, but it was really so we could spend a couple nights in New Orleans," Nielson said.
About the Writer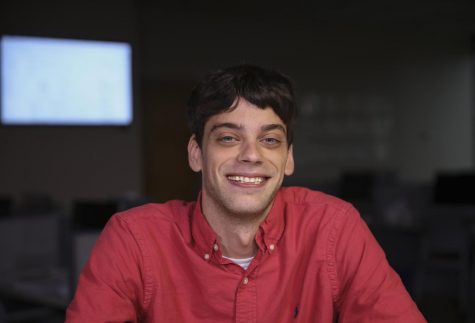 Andrew Lang, Design Chief
Andrew Lang is a mass communication senior and is serving as design chief. He's previously worked as a copy editor, sports editor, staff writer and staff...