Last stretch on midterm election pressures Democrats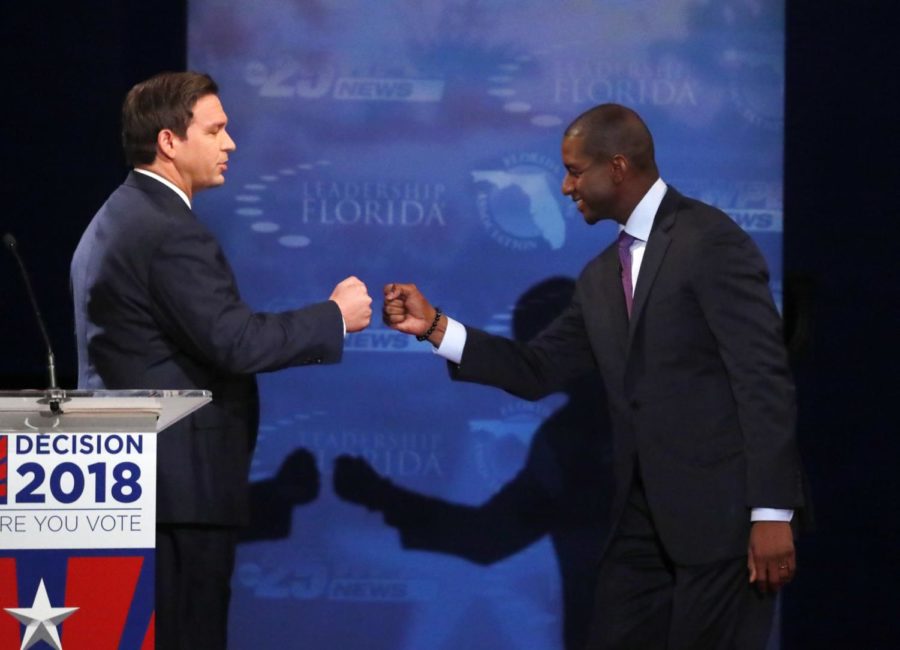 Tess Rowland
November 3, 2018
Democrats are feeling the pressure to make up lost ground as the midterm election season reaches the final stretch.
These seats are not only crucial for state level policy matters, but their outcome could also play a key role with federal issues such as the expansion of medicare and other policy reformations in regards to taxes, labor rights, immigration and gun safety laws.
In addition, many state lawmakers elected in 2018 will be in office in 2020, which is when post-census redrawing of districts begins. This can cause gerrymandering, an unfair practice of grouping citizens of a certain political party together in an area to give a certain political party an unfair advantage.
In Texas, Democratic candidate Beto O'Rourke is still trailing Republican incumbent Ted Cruz for the state's Senate seat. As per The Dallas Morning News, Cruz is clinging to a 5-point lead with a 51-46 race according to a Quinnipiac University Poll released Monday.
O'Rourke's policies would promote more gun safety laws and more in depth background checks as well as the banning of selling weapons of war to ensure that firearms designed for the battlefield aren't used in public places like schools, concerts or churches. O'Rourke would also push to pass the DREAM Act and ensure that undocumented immigrants who were brought here as children, known as "Dreamers," find a permanent home and citizenship in the U.S.
Florida has not had a Democratic governor for 20 years, but could see their first African American Governor since the Reconstruction era after the Civil War.
According to the New York Times, forecasts released by The Sun Sentinel, Gillum is projected as having 48% of Florida voters Republican Ron DeSantis is projected having 43% of Florida voters. Gillum is the current Mayor Tallahassee and is most known for fighting the gun lobby and NRA's legislation and winning in order to protect a law that bans firing a weapon in a city park. He also would support the legislature passing the Equal Rights Amendment and as well as Equal Pay for Equal Work acts to support women's rights.
In Tennessee, with Republican Senator Bob Corker and Governor Bill Haslam leaving office there are no popular incumbents on the ballot for their offices. Former Democratic governor Phil Bredesen is running against U.S. Representative Marsha Blackburn. FiveThirtyEight projects that Bredesen has a one in four chance of winning compared to Blackburn who has a three in four, but there may be a turnaround considering his moderate message and endorsements from celebrities like Taylor Swift.
Associate Professor of Political Science Sean Cain, described whether these blue trends can truly take hold and why he believes trends like these are occurring.
"The sense of optimism stemming from the Democratic party is due to President Trump's low approval rating and because the Trump presidency has promoted Democrats to be more proactive," said Cain.
Cain also said another trend being seen is that Democratic Party elites have been placing pressure on these elections and showing support for candidates in traditionally conservative areas in hopes of gaining more votes.
"It unusual to have a midterm election like this in the middle of a four-year presidential term," said Cain, "But this midterm election compared to prior ones in 2014 and 2010, seems to have sparked more public interest as the Trump administration has inspired both love amongst his supporters and hate amongst his opponents within this country. This mobilizes voters as well as leaders and political elites."
As for whether the candidates are able to make a withstanding change within the country, Cain said that the Democrats would need to take control of the unified government which the Republicans currently control within the Presidency, House of Representatives and the Senate.
"Checks and balances will take hold and their will be a lot of attempts to check and balance the Trump Administration," said Cain, "There seems to be a pendulum swing within American elections, between every couple of years the swing is either wide or small, it is too early to indicate the size of the swing for this election, but the bigger the swing the more democrats will be emboldened to check and balance the Trump Administration."
Getting younger people to the polls is still a challenge for candidates. Cain encourages young individuals to hit the polls explaining, "Midterm voting is important because it maintains the separation of powers and the checks and balances between the President and Congress."
"So presidential candidates, who get so much media attention, are not guiding all the elections for the American national government," said Cain, "Instead, midterms let voters check and balance the power of the President by voting for candidates who often disagree with him. This typical reaction limits the President's power, and while it increases conflict between Congress and the President, it also usually forces compromises between the two."
About the Writer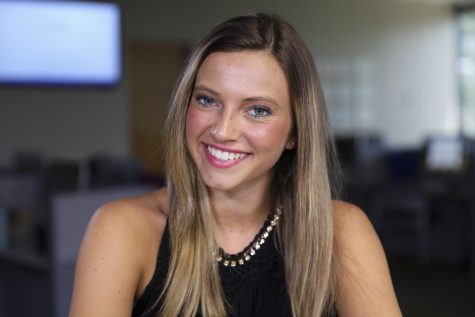 Tess Rowland, Wolf Editor
Tess Rowland is a mass communication senior from Fort Lauderdale, Florida. She is currently serving as The Wolf Editor. In the past, she has served as...