Women in Louisiana politics share their stories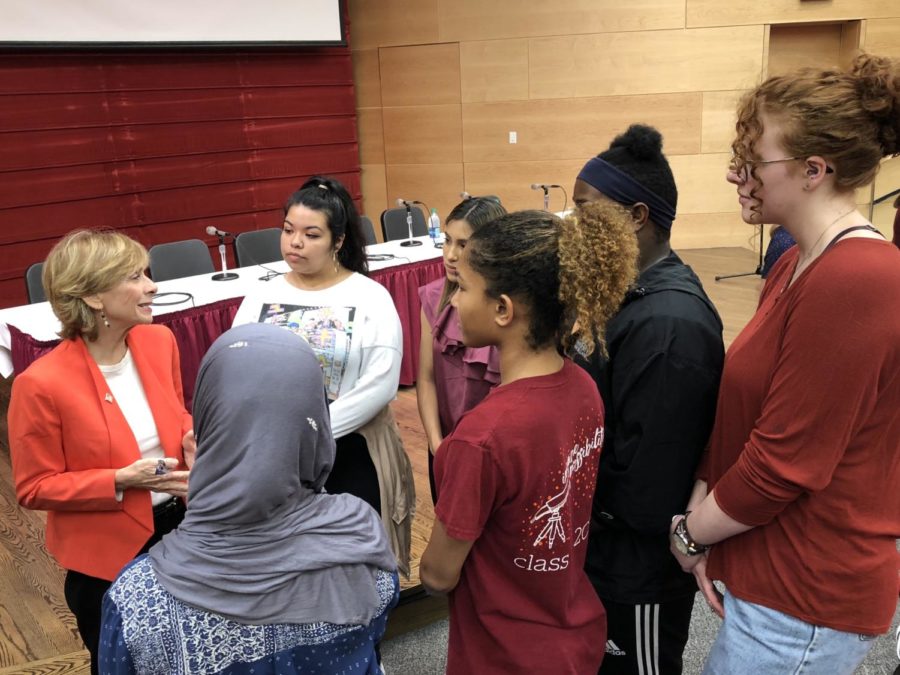 Just a few weeks away from midterm elections, women came together to talk openly about life as a woman in politics on Oct. 25, for an event hosted by the Women's Resource Center titled "Women Rising in the Political Arena."
Loyola welcomed U.S. congressional candidate Tammy Savoie, councilwomen Cyndi Nguyen and founder of STEM Gems, an organization dedicated to encouraging young women interested in math and science, Elise Dunbar. These women were joined by political science professors Sean Cain and Natasha Bingham and two undergraduate research assistants, Ariadne Acevedo, political science junior, and Mallory Dickerson, political science senior.
Patricia Boyett, director of the Women's Resource Center, said that bringing awareness to female representation in politics is a must in today's society.
"Women represent slightly over half of the U.S. population and yet represent 19.3 percent of US Congress; only six of the 50 governors are women and no woman has ever served as vice president or president of the United States. Women represent only 14.6 percent of the Louisiana state legislature," Boyett said.
Acevedo's research on "Gender, Twitter, and Fundraising in 2018" used data from 2014 to 2018 to discover that there was a 10 percent increase in women running for office. From 2014 to 2018, the researchers found a 57 percent increase of Democratic women running for office, according to Acevedo.
"Actually the way this research started was we wanted to see if there was any correlation between Trump tweets and women filing to run for office or beginning to fundraise," Acevedo said.
Boyett said that the uptick in women running for political office is exhilarating.
"I am thrilled to witness so many women running for office this year. It shows that we have the desire and capacity to run campaigns; if we keep running, eventually we will correct the gender imbalance" said Boyett.
Senior, Rula Thabata, who moderated the event, said she feels more empowered as a women than ever before.
"Many people try to discourage women from going into politics, academia or whatever career path, because there is less women I see that as a motivation to do so precisely. It's important to be in spaces because women are just as entitled to men." said Thabata
With the midterms around the corner, the politicians made it clear how important voting is, particularly for young women.
"Voting is a privilege, so many people have died for us to be able to cast our vote. If you're not voting, then you shouldn't complain. If you're not voting you are not part of the community. We want to make sure the young people are voting because you guys are the future for us" said Nguyen.