Loyola announces 2019 May term classes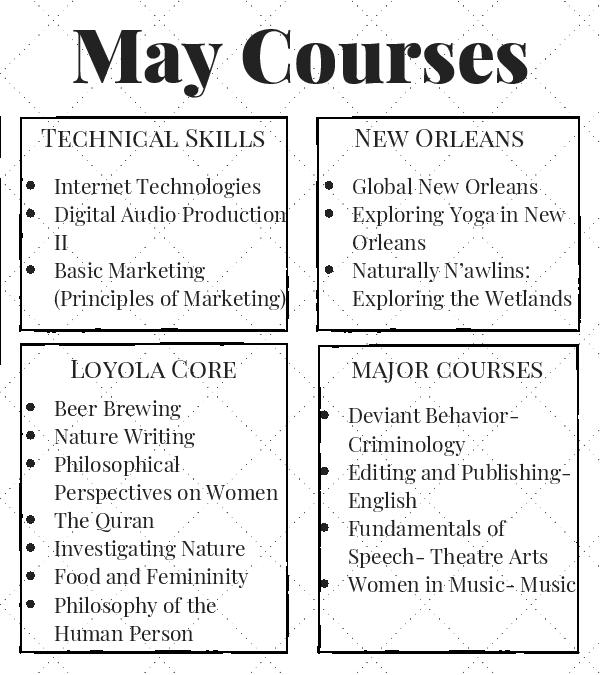 Crash courses in topics ranging from the Quran to making beer are available once the ink on final exams dry come May.
The May term was implemented last year, and it allows students to gain course credit for work done in two weeks during the month of may. This year's term offers a total of 17 undergraduate courses as of Oct. 25, with a number of courses still being finalized across undergraduate departments and the College of Law.
According to Maria Calzada, interim provost, last year's May term had a total of 65 students participating across eight different course offerings.
"This exceeded our expectations," said Calzada. "We were very pleased with the results."
Calzada said last year's success led to the May term classes being offered again, and she said she believes the addition of these courses is mutually beneficial for the university and its students.
"May intermissions allow students to remain on track or get back on track academically," Calzada said. "The May term can also provide a new source of revenue to the university."
One of the courses being offered this year is Digital Audio Production II: Pro Tools Certification, a course by film professor Jeff Albert designed to prepare students for the Pro Tools User Certification and to teach them skills like audio and sound editing with this industry standard software.
Albert previously taught this course during the 2018 May term, which, according to Calzada, was the most popular course provided. Albert said the course works perfectly within the two-week structure and allows for growth over a short period of time.
"I enjoy the May term because it is rewarding to see students make so much progress in just two weeks," Albert said. "We also get to know each other pretty well, spending six hours a day together."
Another class available to students for the May term is Nature Writing, taught by English professor Christopher Schaberg. In Nature Writing, students will learn to "carefully observe the world and craft these observations into compelling, richly detailed prose," according to Schaberg's description.
Though he eventually plans to develop this course to fit a typical semester, Schaberg said he is optimistic about testing out the class during the May term.
"The May term offers a unique chance to really immerse ourselves in this topic, and given that immersion is one of the themes (or problems) of Nature Writing, I am eager to see what we can learn – and what we can make – in two intensive weeks focusing on the topic," he said.
Schaberg said students should take advantage of the immersive experience May term classes offer, but he understands that the biggest hurdle students may face is endurance.
"You have to show up each day excited and energized and be ready for rapid brain expansion," Schaberg said. "This can get exhausting in a hurry but, the overall effect is totally worth it."
About the Writer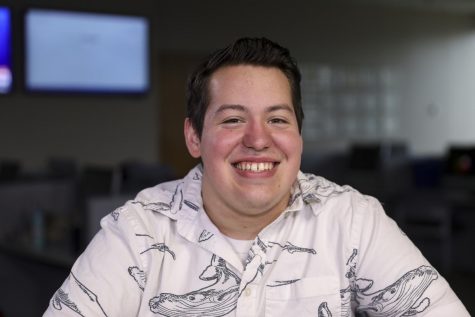 Cody Downey, Reviews Editor
Cody Downey is a mass communication senior from New Orleans, Louisiana. He is currently serving as the Reviews Editor. In previous years, Cody held positions...