Nov. 8, 1991: Loyola Wolf Pack rises again tonight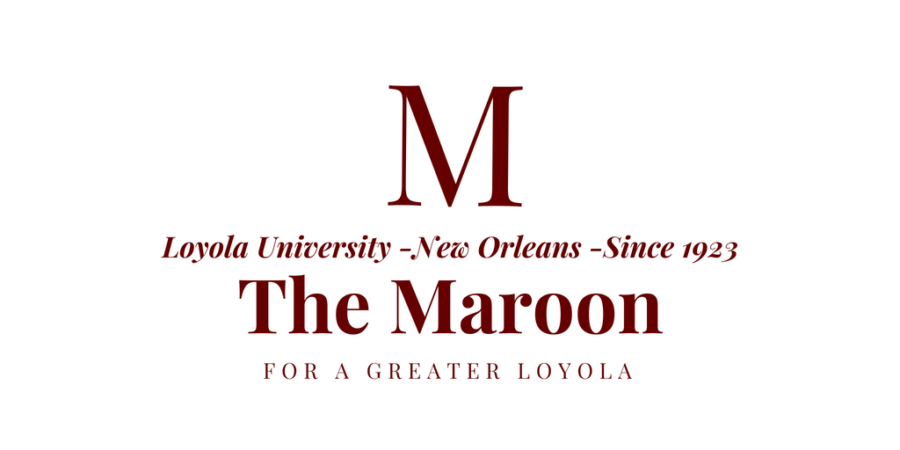 This article was written by The Maroon staff on Nov. 8 1991
After a twenty year hiatus, the Loyola basketball team will come howling back into action tonight at 7:30 pm. against Huston-Tillotson College in Tulane's Fogelman Arena.
"It's going to be exciting. l'm really looking forward to it," Chuck Metzger, biology pre-med senior for the Wolf Pack, said.
"One thing it won't be is uninteresting. " the 6'2", 200-pound player from Boca Raton, Florida, said.
In their last game, twenty years ago, the Wolf Pack took the court against the University of South Alabama, beating them 87-84.
The Wolf Pack's return to prominence is due to a student referendum last March that approved an increase in student fees to reestablish a Loyola athletic program.
The team will compete as an independent in NAlA Division ll. District 8. The Wolf Pack will be playing more experienced teams throughout their 1991-1992 season and will clearly have their work cut out for them.
Aside from carving a niche for Loyola on the basketball scene. the team will have to take on seasoned players with obvious physical advantages.
"They're much bigger than we are and more experienced. We're clearly overmatched. but that's to be expected of a first-year program." Metzger said.
He went on to say that the team was "kind of thrown together about a month ago," which has not given the team enough time to work cohesively.
The five starting players for the game will be Matt Willey, 6'2". small forward and advertising senior, Chris Williamson, 5'10", point guard and history senior, Gene Quarrels, 6'2", center and political science sophomore, O.P. Banks, 6'3", power forward and business management sophomore, and Metzger, shooting guard.
"Whether we win or lose. it'll be a victory for Loyola." Metzger said. "It's a huge step for the school to initiate a program like this."
The Wolfpack will meet a struggling Huston-Tillotson team to officially open their '91- '92 season. The Rams finished last season with a less than impressive 3-27 record and will attempt to break a 12 game losing streak from last season. Rams Coach Mike Barborak will look to 6'4" sophomore guard Donny Wynn and 6'2" senior forward Peter Drigo to lead the offensive.
Loyola Head Coach Jerry Hernandez will be counting on Metzger and Banks for the majority of scoring against the Rams.
"I think we're going to have a rough time playing against established programs." Hernandez, a first-year college head coach, said. "Every time we play, we'll have an uphill battle."
Appointed head basketball coach last August, Hernandez leads a resurrected Wolf Pack program that will touch court for the first time in twenty years.
Hernandez begins his season at Loyola with 18 years of high school coaching experience.
Before coming to Loyola, Hernandez served three years as head basketball coach for St. Martin's Episcopal School in Metairie. Under his leadership, the St. Martin's Saints advanced to the AA State Playoffs three consecutive seasons, compiling an overall record of 60-35.
Coach Hernandez cited that most of the teams that Loyola will oppose offer basketball scholarships, putting the Wolf Pack at a clear disadvantage.
"We're going to try and control the tempo of the game," Coach Hernandez said. "We're going to try and get as good a shot as possible."
Hemandez's team has not had much time to work together. being stitched together about a month before the start of the season.
"I wish that I had had more time to get in shape for this." Metzger said. "We're going to have to play as smart a game as possible … as long as we can compete. That's what's important."
Time is one commodity that the Pack does not have in abundance.
Following the game. the Pack will fly to Irving. Texas. Saturday morning for a match with the University of Dallas in Maher Athletic Center at 3 p.m. They will return home to the Recreational Sports Complex Tuesday, Nov. 12. at 7:30 p.m. to compete against Mobile College.
Loyola University and WSMB 1350 AM have announced an agreement to broadcast 14 of the 17 Wolf Pack basketball games for the '91- '92 season. The Pack's game against the University of Dallas in November, the January game against Lambuth University and the February game against Tarleton State will not be broadcasted. WDSU broadcaster Ed Daniels will serve as tonight's announcer. In addition, Loyola campus radio station WLDC 640 AM will broadcast the games with Pat Greenwood, communications sophomore, and Gene Cox, communications sophomore, announcing.