Loyola Students Get to NOLA
A couple of blocks away from where Mardi Gras parades were rolling, a group of Loyola students went to Studio BE.
The visit was a part of Loyola's Get to NOLA Excursion with this one being the first of the spring semester, according to Coordinator of Campus Recreation & Commuter Engagement Maddi Borison.
"Get to NOLA are outdoor excursions for students to get to know NOLA," Borison said. "Past Get to NOLAs included a minor-league baseball game and a kayaking trip."
For this excursion, New Orleans culture and the importance of Black History Month were combined.
Students visited the "Ephemeral Eternal" exhibit of Brandan "B-mike" Odums' Studio BE. Odums is a local artist who tackles the issues of lack of opportunity in sports, police brutality, Hurricane Katrina and the image of black historical figures through the use of spray painting.
About the Writer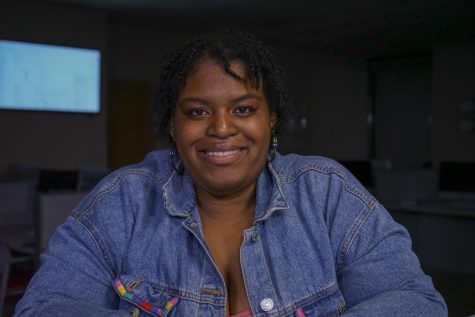 Shamaria Bell, Senior Staff Photographer
Shamaria Bell is the Senior Staff Photographer as well as founder of Photography Organization for Wolves at Loyola University. She is active on campus...