Baby Cakes chosen as Zephyrs' new name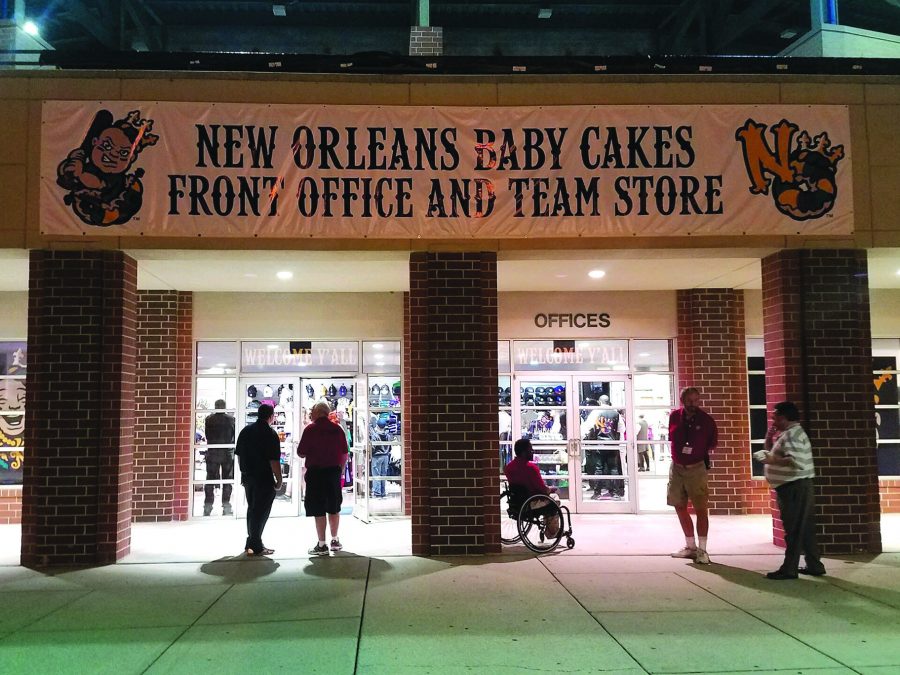 On Nov. 15, the Zephyrs organization announced the team has been renamed the New Orleans Baby Cakes. Augusto Rojas, the team's general manager, said it was time for a change based on the Zephyrs' dwindling sale and attendance statistics.
"We looked at the numbers and decided is was time to do something new," said Rojas.
After spending eight years as the sales manager for one of the minor league's most successful franchises; the Pawtucket Red Sox, Rojas was selected to serve as the Zephyrs' general manager earlier this year.
"I took the job because it was an opportunity to run a Triple-A franchise. I had worked for Triple-A for a long time at the Paw Sox and it was an opportunity to partner up with my old boss from the Paw Sox, Mr. Lou Schwechheimer. We have faith that we can turn the situation in New Orleans around," said Rojas.
Lou Schwechheimer, who bought the Zephrys in November 2015, spent three decades working within the Paw Sox's organization and worked with Rojas for eight years. The duo strives to achieve the same success in New Orleans, a city known more for its other professional sports teams—the Saints and the Pelicans.
"In the next three years I see us moving up from the lower third of the Pacific Coast League in attendance to the upper third," Rojas said.
Rojas believes that re-branding, the same way the New Orleans Hornets did in 2013 when they changed their name to the Pelicans, is the first step toward molding the organization into a successful franchise.
Despite the Zephyrs' gradual decrease in attendance and popularity, many Louisiana residents have expressed their discontent with the organization's decision to re-brand.
"There have been people who have criticized the move, but they are entitled to their own opinion and you have to be a good listener and hear them out," Rojas said.
Rojas's job as general manager is to get butts in the seats and while "Baby Cakes" got a mixed reaction from the public, the team's new identity sparked attention and recognition from across the state.
Rojas, a native of Providence, RI, quickly learned New Orleans is a unique city that laid claim to a minor league baseball team in desperate need of change.
"Baby Cakes resonated with me right away because I thought it was unique and quirky and different. All of those things are what makes this city so special," Rojas said.