Rare legal skatepark expands
Hang on for a minute...we're trying to find some more stories you might like.
Ryan Sheckler, pro-skateboarder, was in New Orleans Nov. 11 helping with plans to extend the city's first official public skatepark.
Parisite Skatepark opened in February 2015 and has since attracted lots of fans. Named for its proximity to Paris Avenue, the park brings a cool atmosphere in its hidden location beneath a highway overpass.
"This is basically the coolest do-it-yourself skatepark I've ever seen," Sheckler told The Maroon.
According to USA Today, two to three skateboard parks are built each week in the United States.
However, these parks are not publically recognized because their builders do not go through the legal process of establishing them as official city parks.
Parisite Skatepark was originally built illegally and later torn down due to city regulations.
Skaters united to rebuild it under the I-610 overpass by Paris Avenue and Pleasure Street, very close to its original location. This time, however, they did things differently.
Builders went through City Hall to legalize the park, making it an official city park open to the public. This way, they ensured it would not be torn down again due to any type of legal regulation. Builders are now working on extending the park to make it bigger and better.
Sheckler visited Parisite Skatepark, skating around the ramps and hanging out with fans after his foundation donated $10,000 to its development efforts. The Sheckler Foundation was established as a way for Sheckler and his family to give back to the community and the sports industry.
Sheckler, a child prodigy turned celebrity, began skateboarding as a toddler and went pro at the age of 13. He said he is happy his foundation was able to make a donation to the park and hopes it will continue to help build the project in the future.
Assisting in the park's development is important to him because being there is a joyful experience. He said the park embodies what skateboarding means to him, as well as other skaters.
"Skateboarding for me is freedom; it's pure freedom," Sheckler said. "It's the opportunity to be able to do whatever I want on my board."
Skylar Fein is one of the builders of the park, and is proud of the work he and his fellow builders have done. He said the skaters were determined to keep their spirit alive, and that was their motivation for building the new park. After the original park was torn down, skaters were eager to get it back up and running. They showed up to the slot one day with buckets, shovels and bags of concrete, and began building ramps.
"We deserve this, we get to have this, and it gets to be beautiful," Fein said. "It's kind of an extended family here. If you want to be a part of that, all you have to do is show up."
Eric Womack, a New Orleans native, also emphasized the importance of community in the skatepark. He loves the sense of togetherness that the skatepark has to offer. He began skating about five years ago, and comes to Parisite to skate almost every day.
"[The skatepark] is good for the whole world," Womack said. "People from out of town will come, and we just show them love."
The skatepark is not only popular to experienced skaters, it has also become a place for teenagers and younger children to learn to skateboard, ride bikes and hang out. For most skateboarders, the sport is a hobby rather than a career, so it is popular among the younger crowd. Research from the Public Skatepark Development Guide found that 93.7 percent of the 13 million skateboarders in the United States are younger than 24. Many of Parisite's regulars agree one of the best things about the park is that many of the people who visit are children.
Fein described Parisite Skatepark as a safe, well-lit place for kids to go to have fun and look out for each other.
Ian Cary has been skateboarding for 18 years, and agrees with Fein that Parisite Skatepark has something special to offer compared to other skateparks.
"The good thing about this skatepark is that it's bringing in a lot of kids to skateboard here, so that's what I find exciting," Cary said.
Construction of Parisite Skatepark's extension will begin soon.
About the Writer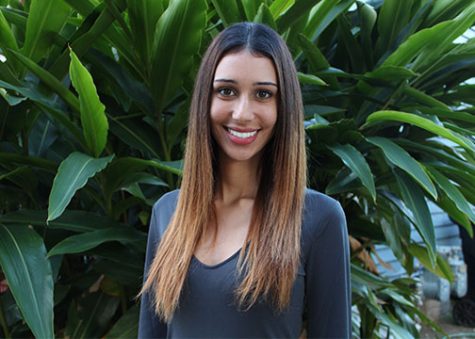 Haley Pegg, Senior Staff Writer
Haley Pegg is finishing up her final few credits at Loyola as a part-time journalism and marketing senior. Spring 2017 will be her second semester serving...