Men's basketball team falls short to Martin Methodist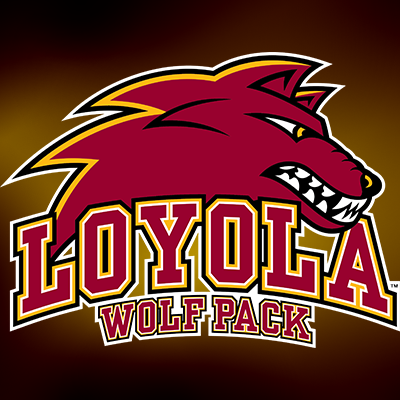 The Wolf Pack took on the Martin Methodist College Redhawks in Pulaski, Tennessee where the Redhawks pulled away in the final minutes of the game and defeated the Pack, 89-79.
Loyola struggled to guard shooters tonight with four Redhawk starters in double digits.
"We had trouble at times staying in front of the ball, they were able to kick out and knock down 3's. Tonight we just didn't have it, we didn't shoot well and they did," said head coach, Stacy Hollowell.
The Redhawks finished the game 54 percent from the 3-point line, and 41 percent from the field.
"We should have defended the three with more intensity," said Jalen Grey, who recorded a team high 18 points.
While the Wolf Pack had ample opportunity to chip away at the lead from the free throw line, the team couldn't get it done by shooting 47 percent (10 of 21) from the free throw line.

The former LSU quarterback, Trey LaForge, showed promise on the basketball court tonight. LaForge played 13 minutes but finished with 14 points.
"Trey is going to be a nice player for us. We will be able to use him in a variety of ways, at this point we've got to get him in basketball shape," Hollowell said.
With this loss, the Wolf Pack are 5-3 in conference and 12-5 overall. On Jan. 19 the team will take on William Carey College on the Loyola's First NBC court at 7:30pm.